Latest updates
---
New Year New Upload
Posted on 31/12/2018 at 12:12
To mark the New Year, I have uploaded a number of interviews to the online archive, where they appear for the first time. The new material includes interviews with John Loska of Colin Page Books, Larry Ilott of Cobnar Books and Peter Budek of The Eagle Bookshop, whose website is one of the most engaging in the secondhand book trade.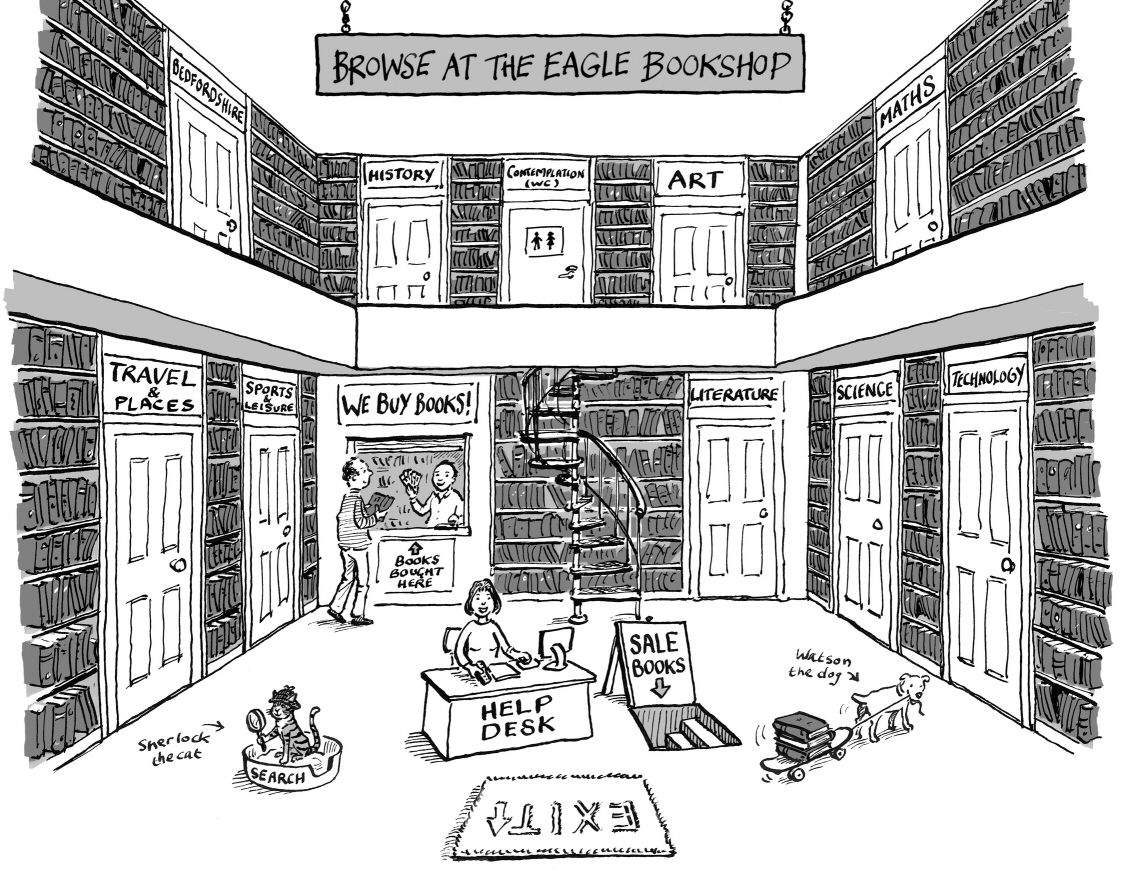 The Death of a Secret Scholar
Posted on 02/06/2018 at 11:06
The sudden death of Ian Jackson (1951-2018), California bookseller and member of the Editorial Board of The Book Collector, deprived the trade of one of its most erudite members. A lone-wolf eccentric, Jackson belonged to the select group of booksellers and collectors that Iain Sinclair calls the 'secret scholars'. The Summer 2018 number of The Book Collector contains the Editor, James Fergusson's handsome tribute to his colleague, and reminiscences of Ian Jackson contributed by his numerous friends and admirers. It was an honour to be invited to contribute the following brief appreciation.
After quoting a Latin tag in the House of Commons, Sir Winston Churchill said, 'I translate for the sake of Honourable Members who were at Eton'. Ian Jackson made no such concessions to the readers of his catalogues, correspondence and stream of scholarly publications. And so my pen friendship with Ian, a self-proclaimed Epicurean humourist, adept in several modern and two ancient languages, was always going to be an intellectual challenge. Although we never met in person, over the years I formed an impression from his letters and occasional photographs of an existence not far removed from the miniatures in a medieval book of hours. Biblical in appearance, Jackson's daily life appeared to follow the cycle of seasonal activities, pruning vines, chopping wood, collecting walnuts and - if not actually slaughtering it – feasting on a fatted domestic animal with visiting scholars and bibliophiles of the highest distinction. When corresponding by email with Ian, it was always a surprise to receive a reply in what I calculated to be the middle of the Californian night. Pacific Standard Time had no meaning for Ian, who told me that he ran his business according to Cluniac hours. None the wiser, I learnt not to be surprised by the timing or content of communications from Berkeley – until the Valentine cards started arriving. On investigation, I discovered that numerous people, male and female, received these cards, of which there was a selection of designs of carefully calibrated obscenity. After expressing some surprise, I was downgraded to the blandest design before falling off the list altogether. Fortunately Ian continued to send elegantly inscribed copies of his quirky catalogues and other highly imaginative publications, often beautifully illustrated by his wife, Ann Arnold. His biographical and bibliographical tribute to Bernard Rosenthal, who died last year, might almost stand as a fitting memorial to them both. Written in the style of Pierre Bayle, it is an astonishing scholarly exercise that only Ian Jackson could pull off without shooting himself in the footnote.