Diana Scarisbrick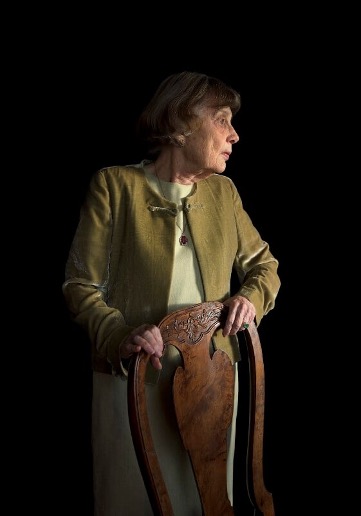 First choose your dealer. My advice to anyone building a collection is quite simple: the quality of your collection is determined by the choice of dealer and, once you have chosen him, do not grudge him his profit. I am not interested in snaffling bargains in the sale room – it is the dealer's province and he must be paid for his expertise. Collectors need an additional pair of hands and eyes working on their behalf. A good dealer will interest himself in one's collection and use his intelligence and imagination to broaden its scope.
I was introduced to book collecting by Colin and Charlotte Franklin, who taught me to enjoy the possession of good books. The great thing in any field of collecting is to know the difference between good and bad, and the best way to learn is to have some experience of both. Of course I was fortunate with the Franklins and also, for example, with Michael Brand of Marlborough Rare Books, who only sold me good books.   
Before I settled on my particular collecting interest, I was buying anything vaguely to do with the rediscovery of Classical art. In due course Charlotte Franklin most generously introduced me to Dick Lyon (H.D.Lyon) from whom I have been buying wonderful books ever since. I had in fact already met Dick at a party many years before, and had asked if he could find me a copy of Vita Sackville-West's Pepita. A few weeks later he came to Mount Street, where I had an interior decorating business, with a very modestly priced copy of the book. Unfortunately I failed to recognise his extraordinary merit and did not buy any more books from him at that stage.
While I was running my decorating business, I met a number of dealers in rare books who stimulated my interest in the arts. In one way and another, I busied myself acquiring knowledge of the subject, but it was not until 1976 that this general interest narrowed to books on jewellery. When I met Dick Lyon for the second time, it coincided with my decision to launch myself as a jewellery historian.
Once I realised that my future lay in writing catalogues of jewellery collections, magazine articles and, eventually, books on the history of jewellery, I needed to acquire a reference library. Most people who do my type of work are attached to museums, dealers or sale rooms, with all the relevant books sitting on shelves behind their desk. The first law of research is that your work is only as good as the library at your disposal. Almost the first book I bought was a copy of A History of Jewellery, 1100-1870 (1953) by Joan Evans, the great pioneer of jewellery studies in England. Over the years I have managed to acquire most of the books listed in her sixteen-page bibliography, and many other extraordinary items that Dick Lyon has discovered for me.
There are very few independent scholars in my field, which is a deluxe occupation. Obviously I'm lucky to have a husband to keep me – the books I write are not exactly remunerative. Jewellery in Britain, 1066-1837, published by Michael Russell in 1994, took ten years to write, and I have just spent five years on Chaumet, Master Jewellers from 1780, recently published by Alain de Gourcuff. It was an immense privilege to be commissioned to write their history, based on the firm's archives which had never been published before.
At the moment I am cataloguing a collection of rings formed by a Japanese friend. Western jewellery is quite a new subject in Japan. As he would like to give the rings to a museum, the catalogue is intended to convince Japanese curators of the artistic and historical importance of these miniature objects. Cameos are already appreciated by the Japanese, presumably because of their own tradition of netsuke carving.
A few weeks ago my friend bought a cameo presented by Napoleon to William Fraser as a token of gratitude. When he was in exile in St Helena, books were the great consolation of his life. Fraser was a great admirer of Napoleon whom he called the Illustrious Personage. He was stationed in India at the time and packed up his entire library and sent it to St Helena with a supply of pickles and curries to keep Napoleon happy. Incidentally, Fraser's brother, James, wrote a celebrated Journal of a tour through part of the Himala mountains (1820), which the two men had visited together. After William Fraser was murdered in Delhi, the cameo was bought by Lord Metcalfe and remained in his family until it was sold at auction recently.
Any success that I have enjoyed as a jewellery historian has been entirely due to the quality of my book collection. Although it is a working library, I do consider myself something of a bibliophile. Provenance is important to me, and I like to own books that have belonged to people whom I respect. My copy of Les Bijoux Anciens et Modernes (1887) by Eugene Fontenay, a pioneer jewellery historian, belonged to Victor Champier who wrote the foreword. My copy contains the legal documents and other material relating to Champier's work for the book. In France the person who writes the foreword is paid for his contribution, which is not merely considered an honour as is usually the case in this country.
I am delighted to own a book from the collection of Raphael Esmerian, which was dispersed in France in the 1960s. Esmerian made a fortune from gem-dealing, and spent it on wonderful, mainly eighteenth-century French books. I also have John Evelyn's copy of Licetus's De anulis antiquis, signed and inscribed by him with the famous quotation from St Paul's first letter to the Thessalonians, 'Test everything; hold fast what is good'. I shall never forget opening my copy of A.F.Gori's Le gemme antiche di Anton-Maria Zanetti (1750), and finding the engraving of Prince Eugene of Savoy's ring which had been in Zanetti's collection, and which I now possess.
The most wonderful library of jewellery books I have ever seen was formed by John Sinkankas, and is now in the Gemological Institute of America. Sinkankas was a Lithuanian naval officer who became a bookdealer and started collecting jewellery books in the 1950s – long before other people became interested in the subject. His collection is much more comprehensive than mine, although many of my books have more distinguished provenances.
Nowadays I am most interested in buying manuscript material, documents, letters, designs for jewellery, and of course inventories which are vital for my research. One of the first treasures I acquired from Dick Lyon was an eighteenth-century manuscript dictionary of jewellery written by a Turin goldsmith in the 1780s, giving a wonderful insight into his profession. I am also delighted to have Jean Cordey's Inventaire des Biens de Madame de Pompadour (1939), who is an absolute favourite of mine, and a woman of the most extraordinary taste.
I am always amazed when I go into a charity shop and find something of immense use to my research for less than the price of a bar of chocolate. This is the wonderful thing about books – somewhere on the shelves lies the answer to a problem I am trying to solve. It is interesting to compare this with, for example, furniture collecting, which is basically a functional activity: you can only have one desk in your room and, even if it is a particularly fine piece, it does not hold the key to intellectual discoveries. One cannot put a price on the satisfaction of possessing books and discovering what they contain. I have certainly derived far more from my library than I have ever spent on it.
Published in the Bookdealer magazine on 2 May 1996