Toshiyuki Takamiya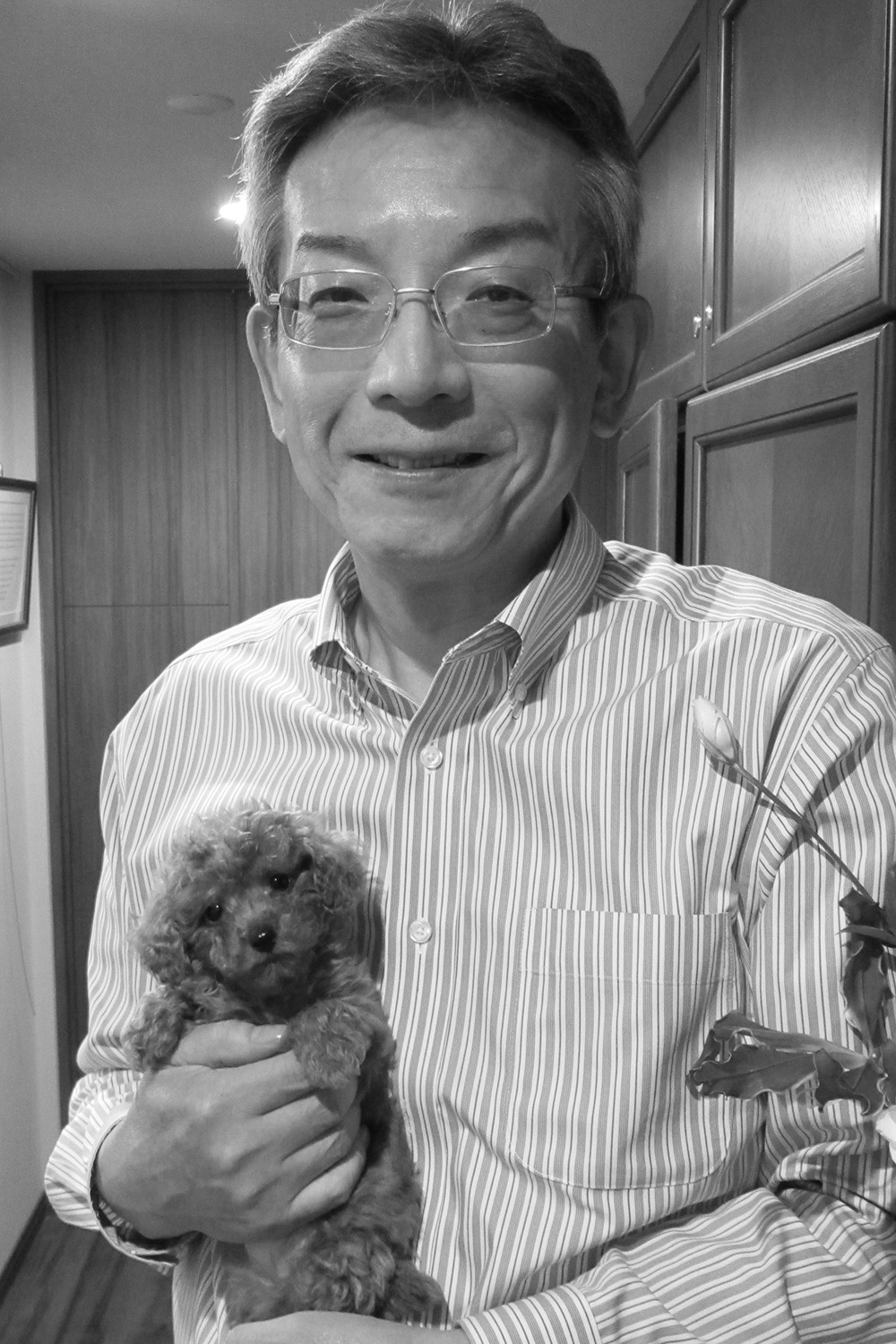 I was in Kyoto on 11 March 2011 when Japan was hit by the earthquake that devastated the Eastern part of Japan. Although Kyoto is over 300 miles from my home in Tokyo, I felt the hotel shake, and was very anxious about what might have happened to my library. Fortunately there was not a book out of place, although the floor above was in total chaos. It was an excellent demonstration of the shelving system that I installed after seeing it in the rare book stacks at the Huntington Library, which is also in an earthquake zone. I was of course worried about the possibility of a future fatal earthquake, and decided that the time had come to find a safe haven for my unique collection.
In the autumn of 2013, I announced that I was placing my collection of Western medieval manuscripts on long-term deposit at the Beinecke Rare Book & Manuscript Library at Yale University, which is now the largest repository of Middle English manuscripts outside the United Kingdom. I haven't parted with my early printed editions of Middle English texts, early continental books with English provenance, association copies of British antiquaries, literary forgeries, and books on the nineteenth-century rediscovery of the middle ages, which Nicholas Poole-Wilson neatly described as my sister collection. Sir Geoffrey Keynes was intrigued by the idea of a Japanese student of Western rare books. When I met him in Cambridge on his 90th birthday, for which Gray's, the bookbinders, had provided a chocolate cake in the shape of a fifteenth-century blind-stamped binding, Keynes asked which incunabula printer I most admired for the beauty of the type founts. I answered Nicholas Jenson, which he approved with a smile. .
I was born in Tokyo on 23 February 1944 but, due to the war situation, my family moved to Hokkaido, where my ancestors had lived since the Meiji Restoration. My maternal grandfather was a wealthy businessman, who had founded successful trading companies. My father had been a Shinto priest before joining the family firm. He started a successful business selling seaweed from Hokkaido to the merchants of Osaka, where the salted variety was a speciality. He was a great disciplinarian, and my brother and I had no choice as children but to study hard. Almost every respectable home of the day had a set of the Encyclopedia Britannica, as a result of persuasive salesmen who had convinced Japanese parents to invest in their children's education. I can't remember being at all interested in it; I was just a normal boy, who liked to play sports and have fun. I passed the entrance examination for Azabu High School, a prestigious school in Tokyo, where I began to listen to western classical music. I loved Wagner and spent hours listening to broadcasts from Bayreuth, perhaps the first stirring of my later interest in medieval themes. .
On leaving school in 1962, I entered the Faculty of Economics at Keio University for reasons that I don't quite understand, as I wasn't particularly interested in the subject. When I received my degree in 1966, I was informed by various prospective employers that, unless I was very keen, I would end up as a small cog in a big company machine. I decided to study for two more years in the Faculty of Letters for the second Bachelor's degree in English, having become very interested in the language and its scientific analysis. Although there was no specific course available at Keio, I happened quite by chance to attend the brilliant lectures on medieval English literature given by Professor Fumio Kuriyagawa, who became my mentor. He led me into the endlessly enchanting forest of Arthurian literature, and gave me Malory's Morte Darthur, of which he had made the first Japanese translation, as the subject for my MA thesis. The Morte Darthur was completed in 1470, but for centuries it existed only in printed versions - the first by William Caxton in 1485, of which two copies have survived - until the discovery in 1934 of the Winchester manuscript. It was therefore necessary for me to immerse myself in the study of palaeography and codicology as well as printing technology. .
Professor Kuriyagawa was the student of Junzaburo Nishiwaki, the pioneer of medieval English studies at Keio University. Nishiwaki was better known as an outstanding poet of modernism, writing in Japanese and English. He began his teaching career at Keio in 1920, and was sent to Oxford in 1922 to study under the supervision of Professor Henry C. Wyld. However Nishiwaki arrived too late for the start of Michaelmas Term, and was obliged to wait until the next academic year. Felix culpa! While living in London, he was introduced to the group of T.S. Eliot, James Joyce and Ezra Pound, and immersed himself in the artistic activities that were revolutionising the taste and culture of twentieth-century Europe. He returned to Keio in 1925 with an English wife, knickerbockers and pince-nez, which he wore in the classroom to the fascination of his students. They longed for him to talk about his experiences in Europe and his modernist poetry. However he stuck firmly to the curriculum, writing on the blackboard lists of Old and Middle English manuscripts, with their shelf marks, in case any of his students had the chance to visit England. As Nishiwaki later recalled, the only student who took notes of those shelf marks was Fumio Kuriyagawa. .
While still an undergraduate, Kuriyagawa made a complete translation of Beowulf into antiquated Japanese, for which he used the language and style of the medieval Tale of Heike as his model. During the war his house and reference library were burnt to the ground. No Western books were imported freely until some years after the war. It must have been a particularly painful time for Japanese teachers of English. Due to post-war restrictions on opportunities to study abroad, Kuriyagawa wasn't granted his first and only sabbatical leave until 1953. At the Bibliothèque Nationale, he discovered a hitherto unpublished manuscript of Walter Hilton's Eight Chapters on Perfection. Next he visited the British Museum and Cambridge University Library, where he examined other manuscripts of Eight Chapters on Perfection and, after studying several examples, he returned to Japan and prepared a critical edition, published by Keio Institute of Cultural and Linguistic Studies, 1967, which marks the first international contribution to medieval studies from Japan. .
While I was still a junior lecturer, the great Chaucerian scholar Derek Brewer made a dream come true by accepting our invitation to lecture at Keio. Professor Brewer had taught at the International Christian University in Tokyo and at the University of Tokyo in the mid-1950s, and was a close friend of the late Michio Masui, the doyen of Chaucer studies in Japan. When I was given the chance of going to Cambridge on a Fukuzawa scholarship, Professor Brewer kindly agreed to be my supervisor. I was admitted to Darwin College, and moved to Cambridge with my first wife, Mieko, and our two children in 1975 for three happy years. I studied Bibliography with Philip Gaskell, whose working library now resides at Keio University. David McKitterick taught a printing class, and I also have fond memories of studying Anglo-Saxon manuscripts in the Parker Library with Ray Page, then Parker Librarian. .
Derek Brewer's list of recreations in Who's Who included 'Publishing other people's books' and, shortly before my arrival in Cambridge, he had founded DS Brewer, a small academic imprint for publishing works of medieval scholarship, which subsequently became part of Boydell & Brewer, one of the world's major presses for medieval studies. Frustrated both by the reluctance of publishers to bring out works of medieval scholarship, and by the high prices of the books that they did publish, Brewer made use of his network of contacts to publish books that 'the world needs, but it doesn't need many copies'. He was aware of the high quality of dissertations by students whose work had little or no chance of publication. In short, he wanted to publish what he wanted to read. Many academics, myself included, owe their first step on the career ladder to Brewer's publishing firm. .
Cambridge at the time was enjoying a heyday of bibliophily, thanks primarily to a dozen distinguished people involved in fine book production – John Dreyfus, typographer, Brooke Crutchley, University Printer, Sydney Cockerell, bookbinder and marbled paper manufacturer, Will and Sebastian Carter of the Rampant Lions Press, and a circle of academics, librarians, collectors and booksellers. David Kindersley designed a bookplate for me, but I never used it. I don't feel the need to show off my ownership of a book, but I do put my initials TT in the back of a volume. I admire the elegant system of Philip Bliss, the nineteenth-century Oxford antiquary, who put his initial P before signature B, and the date of purchase in his books. .
The Edward Capell Society, a University club for bibliophiles, was flourishing, and meetings were attended by a generation of young and enthusiastic bibliophiles, such as David McKitterick and David Hall, both attached to the University Library as a Rare Books librarian and an administrative member respectively. We would go once or twice a term on book-hunting trips, and I benefited greatly from watching them handle rare books, and learnt from them to appreciate a fine or unusual association. I have always taken great pleasure in association copies. My copy of Erasmus, Institute of the Christian Prince, Basel, Froben, July 1518, is a particular favourite for its Cambridge connections. It's in a binding by Nicholas Spierinck, whom Erasmus knew from his stay in Cambridge. It contains the earliest printed ownership label in an English book, that of John Bickner who matriculated from Pembroke College, Cambridge, in 1554, and graduated from Corpus Christi in 1560, and it was later in the collection of A.N.L. Munby. .
At the end of three years in Cambridge I shipped more than a hundred book parcels to Tokyo. On my return to Keio, I was promoted to Associate Professor, and made a full Professor in 1985. The Japanese style of teaching was until recently greatly influenced by China, where the emphasis was on the handing on of a tradition. The teacher would read out texts and the students would take notes, and repeat verbatim from them in examinations. After my experience of a much more lively style of teaching at Cambridge, where students were encouraged to think for themselves, I decided to introduce this interactive approach in my own teaching. I always emphasised the importance of examining original materials, and gave the students in my post-graduate seminar the opportunity to handle medieval manuscripts and early printed books, often from my own collection. I would bring in strange objects to stir my students' interest – like an academic juggler. Colin Franklin gave me a special set of quills, devised by Bruce Barker-Benfield of the Bodleian Library for teaching the art of cutting quill pens, with a note in Barker-Benfield's beautiful italic hand, 'there are as many different ways of cutting quill pens as there are scribes. That is their virtue'. Colin's gift appealed to my interest in historic scripts, and is also excellent for teaching purposes. On one occasion I produced a bookbinding tool that had belonged to Edwards of Halifax. My students had never seen such an object, and guessed it was an early pizza cutter. .
I remember my own youthful fascination with leather-bound books. There was something about their weight and smell that was so different from Chinese and Japanese bindings. I used to dream about owning leather books and being able to touch, smell and possess them. I was in my twenties before I had my first opportunity to do so, when Yushodo opened a small shop full of leather-bound antiquarian books in Shinjuku in 1970. Mitsuo Nitta had not long returned from the United States, where he had learned the business of western rare books from Hans P. Kraus and others. Nitta wanted to develop the western antiquarian book business in Japan, and opened his shop within a Tokyo department store as an experiment in cultivating the layman's interest. On my first visit I bought the Robinson brothers' catalogue of books and manuscripts from the library of Sir Thomas Phillipps. Many years later it was a great shock to learn that A.N.L. Munby, Fellow and Librarian of King's College, Cambridge, had prematurely died just before Christmas 1974. One of my desires for coming to Cambridge was to meet the great bibliographer, book collector and author of Phillipps Studies, which I had avidly read for my research and pleasure. .
The antiquarian book manager of Yushodo, Kiyonori Araki, had shrewdly noted my interest and representatives from the firm would come to see me at Keio University with books, including my first medieval manuscript, purchased in 1970 - a thirteenth-century Paris glossed Bible, handbook-size on tissue-thin vellum. I showed it to Professor Kuriyagawa, who thought that he might have seen the manuscript in a Quaritch catalogue, and generously gave me his collection of the firm's catalogues, which was a wonderful start for my reference library. Next I was offered a chance to buy a copy of the Kelmscott Chaucer. As it was very expensive, I asked Mr Araki if he would leave it at my house overnight so that my father could see it. My father asked me if the book was indispensable to my Chaucer studies, to which I assured him that it certainly was, and he purchased it. Within a few years I had acquired three manuscripts of Chaucer's Canterbury Tales, the Devonshire, Delamere and Sion College copies. .
In 1976, I attended the Caxton International Congress in London to celebrate the quincentenary of English printing, where I met some of the most distinguished scholars and book dealers in Caxton studies. Hans Kraus was interested to know more about my Chaucer collection. When I told him that it included six editions published between 1526 and 1687, he patted me on the shoulder and said, 'You're just a beginner', and walked away. Actually we got on rather well, and he consulted me when his daughter became engaged to a Japanese businessman. 'Toshi, is it true that businessmen in your country spend their evenings drinking in bars?' 'Maybe so', I replied, 'but I'm not a businessman. I go home early to smell my leather-bound books'. A few years later, Hans and Hanni came to Tokyo to visit their daughter and grandchild. They stayed at the Hotel Okura, where Hans spent most of the time in the swimming pool, dining in the hotel's French restaurant, which is one of the best in Tokyo. Mitsuo Nitta and I were invited to join them for dinner, during which Hans chose the wine and rejected bottle after bottle. When the fifth bottle was brought to the table, and we started to drink, Hans turned to the exasperated waiter and ordered a Japanese beer. 'Although I'm a connoisseur of wine', he said, 'I don't like it'. .
In an article for The Book Collector, Spring 2004, Richard Linenthal describes my collection of fakes and forgeries, and my interest in some of the more quirky personalities of literary scholarship as providing relief from the rigours of textual collation and academic analysis. I have four examples of the Shakespeare forgeries of William Henry Ireland who briefly managed to convince some of the most prominent literary figures of the day that he had discovered a cache of authentic autograph documents. In 1805, he published The Confessions of William Henry Ireland, of which I have one of five extra-illustrated copies to which he added manuscript examples of his forgeries. I secured it from John Fleming in the early 1980s, who was by then an elderly man, and complaining that he couldn't adjust to the rising prices in the antiquarian book trade. .
Throughout my career, I did my best to recommend the purchase of rare books and medieval manuscripts for the University Library. Thanks to the economic bubble in Japan during the 1980s and 90s, the library budget at Keio went up dramatically every year. In 1996, just before the bubble burst, Keio was able to acquire, with the financial subsidies from the Education Ministry, the Estelle Doheny copy of the Gutenberg Bible. On that occasion, the Humanities Media Interface (HUMI) Project was launched as an interdisciplinary consortium to digitise important rare books and manuscripts within and outside Keio, and to make the digital images available on the internet. I was fortunate to have a number of able graduate students at Keio, well-versed in emerging digital technologies, who became interested in new digital approaches to manuscript studies and the early printed book, particularly the editions printed by William Caxton and his followers and, in their research, were able to demonstrate to the international scholarly community that remarkable new findings could result from the application of the new technology. The HUMI Project has digitised manuscripts and early books in repositories in Europe and the United States, and is listed on the British Library's tablet of benefactors. I served as Director of the Project until my retirement from Keio University in 2009. .
To the layman the idea of a medieval manuscript conjures up the beautifully painted pages of Books of Hours, which I could not have afforded to collect and didn't particularly interest me. I focused instead on plain-looking, shabby manuscripts which only reveal their treasure to those with the necessary knowledge, the most important element in collecting. I remember being taken to see the Tradescant collection at the Ashmolean Museum by someone who thought I would enjoy it. Actually I was appalled by the European concept of a cabinet of curiosities. I have tried single-mindedly to collect medieval English literature, and the nineteenth-century rediscovery of the Middle Ages. There is no place for the skeleton of a swordfish on my shelves or other mysterious distractions. I've been fortunate to have the means to spend on my collecting, but I believe that I spent it wisely.
Interviewed for The Book Collector Winter 2014