Joseph Allen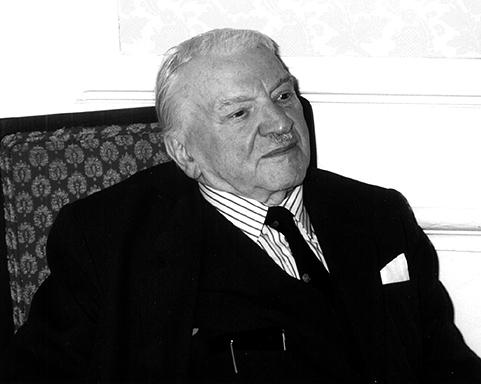 My father owned and edited the racing paper Sporting Luck. He was a clever man and a keen horseman. I was his only child and my mother died before I was two. He had high expectations for his son, and I fear I was a bit of a disappointment. At school the only subject I was good at was scripture, and I made a poor show at hunting in Ireland where I grew up. Although I had a fair knowledge of horses in a theoretical way, I was a nervous rider.
My father lived very well and it was generally thought that he had a bit of money. But when he died, I discovered that he had been living on an annuity and there was very little to inherit except for his doctor's bills, a collection of horse books and a run-down building in Bloomsbury. The property contained an old bookshop stuffed with general secondhand stock to which I added the books I had inherited and found myself in business at the age of sixteen. This was in 1926 and the Depression had just begun – hardly an auspicious moment to start earning a living.
I am not an admirer of the Bloomsbury Group, but of course many of them were my customers. I had no patience with their endless analysing of emotion. You could call me an unemotional person, or perhaps I am just intimidated by it. Virginia Woolf was a customer, though not one of my favourites. Lady Ottoline Morrell was much more pleasant and great fun. She was an exceptionally tall woman. On one occasion she went upstairs to look at a D.H. Lawrence collection. The books were spread all over the floor, and I found her lying on the carpet. When I came in, she said, 'now we're the same height'.
John Betjeman was a visitor to the shop, always looking for anything on architecture. Compton Mackenzie and Bernard Shaw were also customers and Max Beerbohm, who was delighted that I had enjoyed his essays, 'I'm so glad because anything I write has to be written about five times. I have the greatest difficulty expressing myself '. It was not easy running a business in the Depression, but I have always followed a simple piece of advice – if you double your cost price, you cannot go wrong. Some booksellers are afraid of selling too cheaply. This is a mistake. If people know that you buy for X and sell for ten times more, they will lose confidence in buying from you. It is important to sell generously.
I have always kept a very low profile in the book trade. I rarely went to auctions and never to the pub afterwards – too puritanical, I suppose. But I do enjoy entertaining people and I hope I will be remembered by many people as someone who gave them a good lunch. In the old days runners were an important feature of the trade. They served a very useful function supplying the specialist dealer, and I miss them coming into the shop with piles of horse books neatly wrapped in brown paper and a piece of old string. Nowadays running books has become an uneconomical way of life with the vastly increased cost of travelling.
When I first started, I was told by a very eminent figure in the trade that it was a waste of time to read books – my job was to sell them. And if I sold enough, I would be able to employ people who were well-read. This was typical of the old school of bookselling. But I like to think of myself as an educator, at least in the field of equestrian books in which I have specialised since the 1950s.
I joined the ABA in 1926 and am probably one of the oldest members. However I am ashamed to say that I have failed to help in the running of its affairs. In many ways I do not think of myself as an antiquarian bookseller – nothing as posh as that. On the other hand I have been quite actively involved with organisations in the publishing and horse world. I have made my money out of publishing, not bookselling – two very different activities. Bookselling is labour-intensive, but publishing is more a question of spotting the gaps.
Running a specialist bookshop helped me to identify subjects that were not adequately covered. For example, people would come in and say, 'I want to know how to school my horse', and I had to point them to the odd chapter scattered here and there in a number of books. So I contacted Sylvia Stanier, a great expert, and she wrote the definitive work, The Art of Lungeing, which remained in my top ten bestseller list for some time. By the way, a psychiatrist told me that I produced books on schooling horses simply to get my own back.
Of all the books I have published, the Family Tables of Race Horses deserves special mention. It was written by two Polish officers, and published in 1950 at ten guineas. Secondhand copies now fetch £500, and the Japanese have republished it at £500. I am not interested in racing from a punter's but a breeder's point of view, and this book has placed the bloodstock world under a great debt of gratitude.
In recent years Japan has become a very important factor in the horse world. I am a great admirer of the Japanese for their self-discipline and dedication. The Japanese Racing Association has a large library in Tokyo which will be named after me. I think I am popular in Japan for my capacity for hard work. I would not say that I am a particularly good businessman, which requires a certain ruthlessness. In my youth I was encouraged to take up boxing, but my coach told me that I lacked the killer instinct.
Last year the business expanded into the shop next door to our premises in Lower Grosvenor Street where we have been since 1938. This enabled the second-hand and new books to be kept separately. Perhaps it was folie de grandeur on my part. Anyway, I was soon confronted with an enormous increase in overheads. The publishing side of the business has always been very robust, but the bookselling had accumulated debts.
A few months ago we were taken over by a consortium. One hundred percent of the share capital of J.A. Allen and J.A. Allen & Co (The Horseman's Bookshop) was purchased by the family companies of Walter Gilbey, Jane Kidd and Sir Peter Hutchinson. My manager, Caroline Burt, a most able woman, became Chief Executive and nowadays I am called Life President.
The Gilbey family has been involved with the horse world for several generations and various members have had a long association with my activities. As I have said elsewhere, I am glad the businesses to which I have devoted my life are in the safe hands of people I have known for many years. However, having spent years building them up, it is only natural that I should experience some difficulty in working less hard! The business will continue in my name, and I am satisfied that my staff have been looked after, and that I have done what is known as the right thing.
Interviewed for The Bookdealer in June 1997
Joseph Allen died on 10th January 2001