Anthony Surtees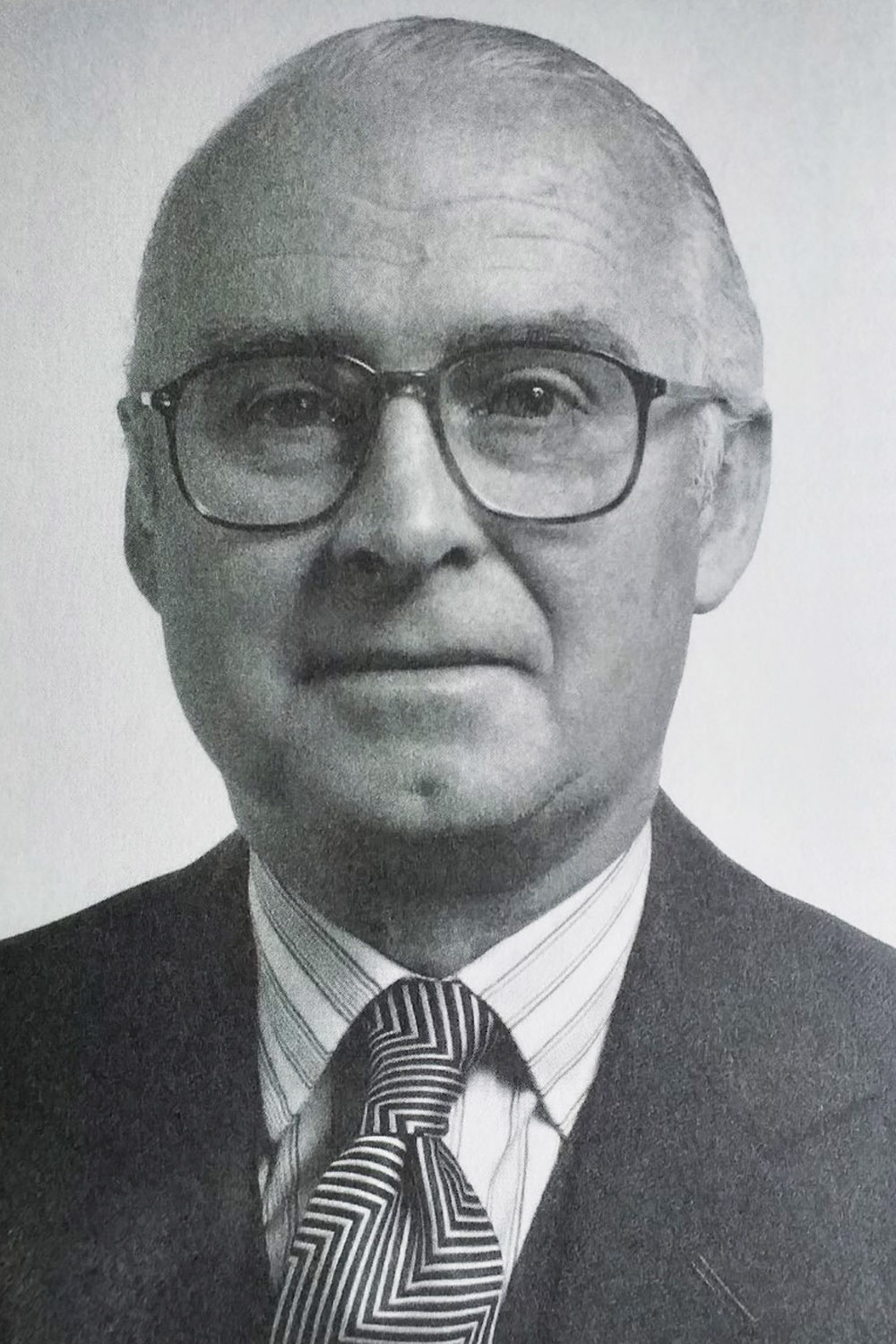 The name of Surtees derives from the river Tees, and dates from before the time of William the Conqueror. I come from a branch of the same family as Robert Smith Surtees, the creator of Jorrocks. If you cut me open, you would find bits of red tape and rubber bands. I'm a fourth-generation solicitor - not a good thing to be on the whole, but my father was a very strong influence on my life. He collected blue and white china, my twin brother collects stamps, and I have the mania in full strength. It might be a wish to perpetuate oneself after death, or perhaps the desire to collect things is simply a genetic fault similar to the addictive gene. Apart from my collection of fiction in English from 1600 to 1900, I collect inscribed china, glass paperweights with advertisements on them, and old golf tees.
I also collected netsuke at a time when the Japanese themselves hadn't really focused on the subject. Most of the really great collections had been formed by Europeans. A good example is the Ephrussi collection, which inspired Edmund de Waal's family memoir, The Hare with Amber Eyes. Incidentally, when Viktor von Ephrussi, the author's great-grandfather, was living as a refugee in Tunbridge Wells during the Second World War, he liked to visit Hall's Bookshop. In 1994, I sold my collection of netsukes and Japanese items, via Eskenazi, to a Japanese collector who owned a sake factory near Kyoto. I'm told that it's on display there in what's called The Surtees Room.
My father wanted one of his three sons to become a solicitor and so, at his urging, I went to Oxford and read Law at Balliol, as he had done. In those days, undergraduates were encouraged to attend lectures outside their own subject, and so I went to Beazley on ancient civilisation, Pevsner on architecture, and Lord David Cecil on the novel – wonderful lectures, which I much preferred to the theory of Jurisprudence. David Cecil got me interested in English fiction. I started to read nineteenth-century novels, and began to buy one or two multi-deckers, mostly by minor authors, as the volumes looked so splendid on the shelf.
In 1958 I became an articled clerk at the age of twenty-three on a salary of £10 a week. My goal was to earn £10,000 a year by the time I was thirty. After I qualified in 1960, I started to earn a decent wage and, by twenty-seven, I had achieved my financial goal. I became a partner in a successful City law firm, and was able to indulge my collecting mania. My professional work was mainly concerned with the legal side of equipment leasing, working for Arab clients, stockbroker partnerships and casino licensing. It often took me outside London, and gave me the opportunity to visit provincial bookshops. If I went abroad, I would always keep some time free to visit the local bookshops.
I would drop into Hodgson's saleroom in Chancery Lane and then go on to meetings at the Law Society four doors up the road. I also frequented the barrows in Farringdon Road, where I found a copy for £20 of the rare first edition of James Fenimore Cooper's The Last of the Mohicans, published in Paris in 1826, three days before the American edition. Though writing novels of American life, Cooper lived for a time in Paris. As a result some of the first or very early editions of his works were published in France.
I visited bookshops and talked to dealers, from whom I picked up a lot of knowledge in a rather haphazard way. Andrew Block was in his early seventies when I knew him. He was a delightful man and extremely knowledgeable about the English novel. His book The English Novel 1740-1850 is a classic, although I have subsequently bought a number of books that are not listed in it. I used to visit his shop in Barter Street, near the British Museum, where he had a formidable manageress. She disliked him taking collectors down to the basement where he kept the best books because she thought he would pass out on the stairs. I also had a lot of dealings with Sally Edgecombe of J.Clarke-Hall behind Fleet Street, which was on my way to the Law Society. When I told her of my interest, she ran a regular advertisement in the Bookdealer for triple-decker novels, which resulted in a number of purchases.
Sadly so many of the shops I patronised have disappeared. In the early 1960s, I would estimate that 85 per cent of antiquarian booksellers dealt from shops. Today I think this figure has reversed, and that some 85 per cent deal from home. This is largely due to the internet which I regard as one of humanity's self-inflicted wounds, whatever its benefits. When I started hunting for books – and this is surely one of the most pleasurable aspects of collecting – there were towns like Bath and Brighton with fifteen or more old bookshops. I had a copy of Sheppard's directory of book dealers, and I carried around with me five-year diaries in which I recorded my purchases and the titles for which I was looking.
Some booksellers don't like selling books. The prime example was Pickering & Chatto when they had a shop in Brunswick Square, with the annoying habit of telling you that they only dealt by catalogue. Perhaps the most irritating thing a bookseller can say to a collector is, 'I had a copy, but it sold last week'. It's also very frustrating to be told that something is not for sale at the moment, because 'I've got to do some work on it'. You ring back a year later and they still haven't done it. Many provincial bookshops had back rooms in which the best stock was kept, and it was a challenge to worm your way in. However a lot of booksellers are very hospitable, and I've been offered a meal or a bed for the night when I've been somewhere remote. One dealer offered me his daughter in a discreet way, but she wasn't very attractive.
In 1968 I married Ann Smallwood. Two daughters and a son followed and in 1971 we moved to a large house in Putney, which had rooms with tall ceilings to accommodate book shelves and, best of all, a cellar with three rooms. Family life pushed reading to one side, but it didn't stop me collecting. I started to take an interest in the bibliography of nineteenth-century authors, and in 1975 I purchased a copy of XIX Century Fiction, the catalogue of Michael Sadleir's collection. I found his rating of the comparative scarcity of major nineteenth-century authors particularly helpful. It was based on Sadleir's own experience of trying to find them. He was particularly interested in condition and, like many collectors, preferred copies in their original binding. I wanted to have a very inclusive collection of fiction in English, and didn't mind if a book was in its original cloth or in a later binding. My approach was to buy what interested me and sell it if I found a better copy. Quite frequently I never came across another copy. When Robert Lee Wolff's Nineteenth Century Fiction was published in five volumes in the first half of the 1980s, I started collecting in a much more focused way, looking for authors not in Wolff or Sadleir. They tended to be the minor authors but, in many cases, I have enjoyed them most. Mrs Banks and Mrs Marshall are not much known today. Isabella Banks was a feminist, who wrote novels about working conditions in Manchester, and was greatly influenced by the Peterloo Massacre. Emma Marshall wrote historical romances, and was enormously prolific. I also have large holdings of Evelyn Everett-Green, and Charlotte Tucker who wrote under the pseudonym 'A.L.O.E.', a Lady of England. She wrote children's fiction and novels of a didactic nature, often concerned with the evils of drunkenness and domestic violence. In her fifties, she became a missionary in India, having taught herself Hindustani.
While Sadleir and Wolff tended to concentrate on British authors, I also collect English translations of continental authors. Baudry's European Library and A & W Galignani's collection of English novels were published in Paris in the 1830s. Baron Tauchnitz, a fervent anglophile, started his series of English novels published in Leipzig, in 1841. It ran to over 4,500 titles before the First World War. Tauchnitz inspired numerous imitations, including The English Library of Heinemann and Balestier, also published in Leipzig, and Asher's Collection of English Authors, published in Berlin in the 1870s. English travellers to the Continent must have bought hundreds of these novels as they seem to turn up all over the UK.
The Tauchnitz series of English novels kept the original title-page date irrespective of whether the volume was a first printing or a much later one. This irritating practice was addressed by a Brighton bookseller called Ben Hutchinson, from whom I bought a number of Tauchnitz titles. Hutchinson had taken over publication of a magazine Book Collecting & Library Monthly in the late 1960s. In each issue of the magazine, he listed a number of Tauchnitz titles with their true date of printing, which he established by cross-reference to other works by the same author listed on the back of the half-title leaves. In 1988 William B.Todd & Ann Bowden's bibliography, Tauchnitz International Editions in English 1841-1955 produced a definitive list using the same technique.
Novels in the mid-Victorian age were surprisingly expensive, typically 21/- or 31/6, the price often stamped in gilt on the cloth spines. A vast number of novels were bought by Mudie's or W.H.Smith's for their circulating libraries, which flourished before the rise of public libraries. They charged a borrowing fee per volume, typically a shilling a week. Therefore if a novel was published in three volumes, libraries made three times the money, and so they favoured the multi-decker novel. It was not unusual for a chemist to have a lending library, Timothy White's and Boot's being the best-known examples. In 1980 Chris Kohler and Brian Lake bought the book-stock of a chemist in Darley Street, Bradford. The shop had been run by two sisters, who had taken over when their father died in the First World War. The library and upstairs reading room closed in the 1930s and, when the sisters died in the late 1970s, more than 800 pre-1900 novels were found deep in dust. I purchased 350 multi-decker titles, most with their original lending pockets and library rules pasted inside.
Rule 30 stated, 'Every subscriber shall be allowed to have at one time a magazine and two volumes, or a set of a two- or three-volume novel, or one volume of another book'. Inevitably the library ended up with large numbers of odd volumes, which have always had a fascination for me. Currently I have about 3000 odd volumes, and buy some 35 a year. They are cheap to acquire, and, on average, I manage to make up a title every other year.
My collection of odd volumes began in Cecil Court, where Mortlake's had around 100 odd volumes of nineteenth-century multi-decker novels, wrapped in in pre-Second World War newspaper. Although newspaper is hygroscopic, and thus bad for wrapping books, they were all in fine condition in their original cloth. I also bought 'yellowbacks' from Mortlake's - cheap reprints in paper-backed boards produced for railway journeys.
In retrospect I regret that in the first ten years of my book-collecting I wasn't more interested in Gothic novels. They were available then and much cheaper than nowadays. The late Chris Johnson was particularly interested in the Minerva Press, a publisher of Gothic and sentimental romances from 1790 to 1820. It was founded by William Lane, who did much to promote circulating libraries to increase the market for Minerva titles, of which many were multi-deckers. Chris had accumulated a large number of odd volumes and, when he died, I was able to buy some eighty titles.
After ten years in Putney, by which time the house was full of boxes of books that I longed to shelve, we moved to Hampshire. The house was originally two agricultural cottages dating from the mid-sixteenth century, to which subsequent owners had made many additions. In 1983, I fulfilled a long-held ambition and built a large library with a gallery. It's supported by eight cast-iron pillars, which came from the old grandstand at Aintree racecourse. With all book collectors, shelves and books are never in equilibrium, and it wasn't long before I had boxes of books on the floor again. At the last count, there were about 40,000 books in the house.
In the early 1980s, my beloved wife developed a slow-growing but malignant brain tumour. This inevitably got worse, and in 1991 I left the law and rebased at home, taking on various directorships and other activities. Gaston Chappell of Valentine Rare Books, one of the dealers from whom I had bought quite a lot, asked if I would join him as a partner in the business. I bought half the stock and still continue today on a part-time basis. We exhibited at PBFA fairs at the Hotel Russell, where I enjoyed talking to visitors and getting to know other dealers. We also went to auctions and occasionally had a good find. At the sale of the estate of the 2nd Viscount Camrose at Hackwood Park in 1998, we found a first edition of Anne Brontë, The Tenant of Wildfell Hall, a triple-decker, which had been split between two lots. We bought them both for £300, reunited the three volumes and sold the book for £27,000. It happens occasionally…
In September 2014 I published a catalogue of my collection of some 9000 titles of fiction in English from 1600 to 1900, in a limited edition of 100 copies. It's been a long time in preparation, mainly because I haven't been able to resist buying further titles. I plan to sell the collection on the back of the catalogue, possibly to Singapore, Taiwan or Malaysia, where there is quite an interest in acquiring English literature for their national libraries. It would result in a lot of empty shelves, and then I would have to start collecting something else. My children haven't inherited the collecting gene, but one of my growing portfolio of grandchildren is showing signs of having it. I don't know why it took such a dominant hold of me but, as a widower, it is the main focus of my life.
Interviewed for The Book Collector Autumn 2015