David G. Lewis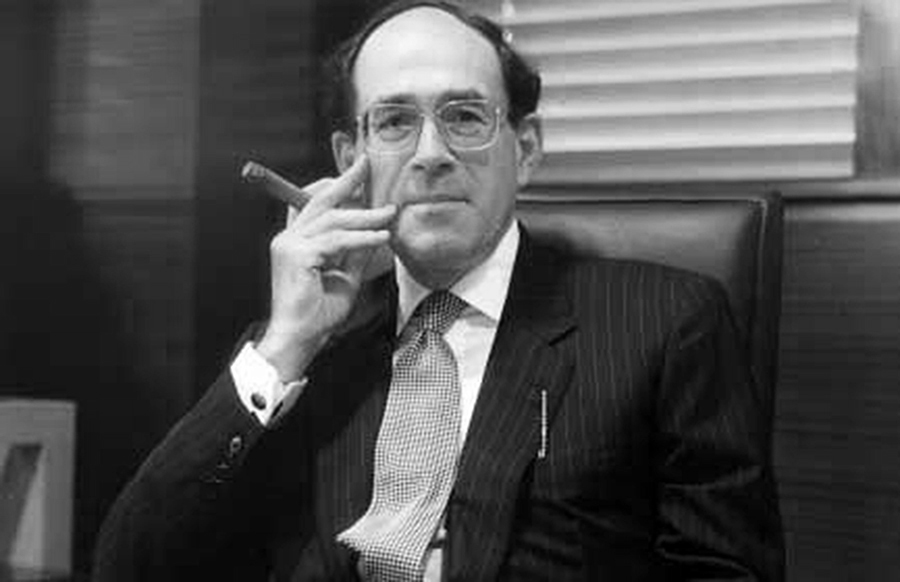 When I asked a bookseller in a Norwegian equivalent of Maggs if he had any English private press books, he almost threw me out of the shop. It occurred to me that he thought I was asking for pornography, and I have never been able to go back to that shop. A private press is a privately financed institution producing something of beauty. The Gregynog Press ranks amongst those extraordinary institutions that were spawned between the First and Second World Wars, and had their origins in the great wealth that had been created from the industrial revolution. Rather like Glyndebourne, whose first opera was performed in 1934 - when the Press was at its height - Gregynog was an act of faith by its wealthy patrons, who in turn relied on a loyal band of subscribers to support their productions.
Gwendoline Elizabeth Davies and her sister Margaret Sidney Davies, who was known as Daisy, bought Gregynog Hall and its 750-acre estate in Montgomeryshire in July 1920. The sisters' fortune had been made by their grandfather, David Davies, whose business interests included the Ocean Coal Company, one of the most famous names in the industry throughout the world. Brought up in a strict Welsh non-conformist tradition, Gwen and Daisy were troubled by the origin of their wealth, arisen through the results of sweated labour. The sisters and their brother, David, were to become probably the greatest philanthropists in the history of Wales, working tirelessly to give away their fortune to Welsh and national charities. Gwen and Daisy each wrote a cheque to a charity every day of their lives, and they wrote a joint cheque as well. There are eight ledgers for each sister and four joint ledgers in the National Library of Wales, recording the success that they achieved in redistributing their wealth.
The purchase of Gregynog provided the sisters with a centre for the encouragement of aspiring Welsh musicians, artists and craftsmen. The initial aim was to specialise in pottery, weaving and furniture making, but these plans were soon dropped in favour of fine printing and binding of selected Welsh and English classical texts. By June 1922, a stable block had been converted into a print shop and composing room. Two years later, the sisters moved from Broneirion, an Italianate mansion in Llandinam, and Gregynog Hall became their home. Keen musicians, the sisters maintained a choir, whose members were sometimes drawn from the staff who worked on the estate. On one occasion they placed an advertisement in The Lady, 'Wanted.A chauffeur for ladies at their home in a remote part of mid-Wales – tenor preferred'.
Robert Ashwin Maynard, the first Controller of the Press, and his assistant Horace Bray, printed the first Gregynog Christmas card on an Albion hand press slightly late on 27 December 1922. The first book to be completed was Poems by George Herbert, which was published on 7 December 1923. The poems were chosen by the musician Sir Henry Walford Davies, who was a great friend of Gwen and Daisy. In 1934, Loyd Haberly was appointed Controller. A sheep rustler from Iowa, in my opinion, whose mother liked to dress him up as Little Lord Fauntleroy, Haberly came to this country on a Rhodes Scholarship to read law at Oxford. I regard him as a rather over-promoted individual, who was probably only appointed because the proprietors thought that, as his name sounded Welsh, he would be an appropriate appointment. Haberly decided to publish his friend Robert Bridges's poem Eros & Psyche. There is a copy of the book in the Royal Library at Windsor, which was presented by Haberly. It contains a scruffy note addressed to Queen Mary, explaining how the book was printed and how wonderful Loyd Haberly was – hardly the behaviour of a Controller of the Press. Maynard had recommended that there should be a typeface exclusively for Gregynog, which was eventually produced under Loyd Haberly's Controllership. It was designed by Graily Hewitt, an 18 point Monotype Gwendolin Roman, but was only used in one book, Eros & Psyche, as the typeface met with the disapproval of such experts as C.H.St John Hornby and Stanley Morison. For many years it was believed that the original matrices had been melted down in support of the War effort but, when they were recently discovered, I decided to edit a book in which Loyd Haberly's letter to Queen Mary forms the centrepiece. Gwendolin: Seventy-Five Years on. A Critique was published by Gwasg Gregynog in 2010, with contributions by the contemporary typographers Robin Nicholas and Eric Sweet, and wood- engravings by Hilary Paynter. 'Gwasg' means 'press' in Welsh, and Gwasg Gregynog was established in 1978 as a continuation of the old Press.
Between 1923 and late 1940, when the Gregynog Press closed as the staff were called up for military duties, the Press published forty-two books for sale to its subscribers and the public. Seven volumes were produced entirely in Welsh and eleven others, though printed in English, are by Welsh authors or have Welsh connections. Each edition ranged from 150 to 500 copies of which between fifteen and twenty-five (except for the first five books published) were produced as Special Bindings in full morocco. The Ordinary Bindings, as Dorothy Harrop calls them in her masterful tome and my vade mecum at all times, A History of The Gregynog Press, were bound in buckram, cloth or paper.
The Press advertised its publications initially through a number of established booksellers such as J & E Bumpus and Foyles, and books were exhibited at fairs around the world from Leipzig to San Francisco. A solid core of loyal subscribers was built up who subscribed through the prospectuses for each new volume. Books in Welsh sold slowly, but Gwen and Daisy were firmly committed to their declared aim of raising the level of artistic taste of the Welsh people.
Thomas Jones was chairman of the Press, and advised the sisters on almost every aspect of running Gregynog, and indeed their private lives. He protected them from potential fortune hunters; anyone who took a romantic interest in the Davies sisters was exiled instantly to the end of the drive, and the gates shut firmly behind them. The common belief is that they were rather spinsterish and very reclusive, and yet in 1910 they pushed off to the Middle East in their Daimler with a driver. In Damascus Gwen acquired an intaglio block of Islamic design which was used for the Special Binding of the smallest Gregynog book, The Praise and Happiness of the Countrie-Life.
I'm always astonished at the amount that TJ, as he was always known, managed to achieve for the sisters whilst also being Deputy Secretary to the Cabinet, and adviser to four Prime Ministers. He was described by Sir John Colville, Churchill's Private Secretary during the Second World War, as a wise Welshman of extraordinary charm and Celtic quickness of mind. Stanley Baldwin recuperated at Gregynog after the Abdication Crisis with a case of Cognac, on sale or return from Harrods. He became the only man allowed by the sisters to drink intoxicating liquor on the Gregynog premises.
TJ was extremely good at finding potential purchasers for Gregynog's books. The non-local original subscribers were all his work. TJ made use of his government position to mention the Press to the delegates of international gatherings, in particular the 1929 London Naval Conference. Thomas J Watson, the founder of IBM, and Edward H Wilding, the designer of the Titanic under Thomas Andrews, and George Bernard Shaw and his wife Charlotte were among the extraordinary range of Gregynog's subscribers. The American Senator David Reed also became a subscriber, and his collection is now in the Firestone Library at Princeton.
My father, Gwynder Eudaf Lewis, was a great Welsh patriot and lover of books. His interest in Gregynog was hardly surprising, especially as there were so few Welsh presses at that time. He was introduced to the Press by his brother-in-law, the Reverend Ieuan Phillips, who knew Dora Herbert Jones. Dora spent almost twenty years at Gregynog working as secretary, proof-checker for Welsh texts, accountant, and librarian. My father bought his first Gregynog Press books in 1934 – The Lovers' Song Book, XXI Welsh Gypsy Folk Tales, The Stealing of the Mare, and Anne Boleyn and Other Poems, in the Ordinary Bindings, priced from one to four guineas. The Stealing of the Mare remained the favourite of all his Press books. This was no doubt due to his interest in horses – he was a keen rider to hounds – but also to the fine craftsmanship that the book displays.
When my father died in 1963 at the age of 57, he left his collection of sixteen Gregynog books in Ordinary Bindings to my mother, from whom I inherited them in 1979. The books were shipped to New York in 1982, where I was working for Hambros Bank, which I had joined after leaving school. I worked for the bank for thirty-seven years, travelling the world with my wife Sue, who always carried in her handbag a list of the books I was looking for.
I've always been lethal in a bookshop, firstly as a big buyer of books rather than a collector. As a teenager, I would spend many happy and absorbing moments looking at bookshelves full of well-ordered books at home and in the few book shops which existed at that time in South Wales. Later on I became involved in the book trade through my employment with Hambros. My first experience was to advise David Campbell, who several years later acquired the Everyman's Library from Lord Weidenfeld. This proved to be quite a coincidence, as one of the original literary advisers to the Gregynog Press was Ernest Rhys, the founding editor of the Everyman's Library. Lord Weidenfeld subsequently joined me on the board of Gwasg Gregynog.
On 19 October 1987, the day the stock markets of the world crashed, Hambros purchased a thirty per cent shareholding in Books Etc, a small but aggressive book retailer in Central London. I was appointed to the board and began to learn about the trade at first hand. In 1990 I took part in the negotiations for the sale of Unwin Hyman Ltd to Harper Collins. It was a valuable business as it owned the rights to the Tolkien books. The chairman, Robin Hyman, became a good friend and mentor to me on other publishing matters in which the bank was involved. All in all books were very much part of my private and professional life.
Shortly after the arrival of the books in New York, I wrote to Dr Glyn Tegai Hughes, the Warden at Gregynog, to ask for a complete list of the books the Press had published. In his response, he also told me about Dorothy Harrop's recently-published book, which has been a constant inspiration. I decided to acquire the remaining twenty-six books to complete my father's collection of Gregynog books in Ordinary Bindings. However, as I explained in my contribution to A Modest Collection, published by the Private Libraries Association in 2007, three of the books, which made up my collection, were in Special Bindings, as I was unable to find copies in Ordinary Bindings. Should I try to acquire a complete set of the Special Bindings, and continue to pursue the remaining three titles in the Ordinary Bindings?
I put this question to Ed Maggs, whom I have always regarded as the great man of the book trade. He assured me that there would be no difficulty in completing my collection of the 42 titles in Ordinary Bindings. In June 1995, Philip Brown of Blackwell's Rare Books sent me a catalogue, which resulted in my first purchase of a Special Binding, The Life of Saint David. Ed saw his moment and started to persuade me to collect the other forty-one titles in Special Bindings. His colleague, Sophie Schneideman was deputed to look after me, which she did very well. They are both great enthusiasts, and I knew they could help me to achieve my objective. I had paid Philip Brown £2,000, a substantial sum, for The Life of Saint David but, as he predicted, I didn't regret it. I was so excited to purchase such a splendidly-bound volume, and it marked the turning point in my collecting aspirations.
Sydney (Sandy) Cockerell worked briefly as the first binder to be employed at the Gregynog Press. His father, Douglas, who had worked at the Kelmscott Press, later introduced his pupil, George Fisher, who was responsible for most of the Special Bindings. His binding for Samuel Butler's Erewhon is my favourite. It was designed by Blair Hughes-Stanton, and bound in brown polished levant. The precision of the tooling is incredible, all done by eye without a ruler, or so one is told. Fisher used to say that he never made a mistake, but when he retired lots of scraps of leather were found in the bindery, on which he had obviously made mistakes.
In the same year as the purchase of my first Special Binding, Hambros was sold to Société Générale, and I decided to take early retirement. This resulted in my becoming very grumpy around the house, and it was obvious that I had to find something to fill my time. I decided to do some research on Special Bindings to see if I had a sporting chance of acquiring the other forty-one titles before letting Master Maggs free with my desires. Off I went to the National Library of Wales, where the Gregynog/Davies archives are kept. The first assistant I encountered had clearly never heard of Gregynog, despite the fact that the Gregynog Gallery is a vast space on the first floor. However Dr Ceridwen Lloyd-Morgan, the Senior Assistant Archivist in the Department of Manuscripts and Records, was extremely helpful, and held my hand through the library experience, as did her colleague Dr Huw Ceiriog Jones. I had never been in a library since my school days at Rugby, and was struck by the peace and serenity. One evening Huw Ceiriog invited me to dinner at his house, where he had over a dozen Eisteddfod chairs, which he had won for poetry and prose.
During my research, I was able to establish that the Press produced over 11,800 volumes of which 10,819 were in Ordinary Bindings, and 980 in Special Bindings, of which I have managed to track down and see 560. One of these books was in the Duff Cooper Library at the British Embassy in Paris. Michael Jay was Ambassador at the time, and I wrote an exceptionally cheeky letter to ask if I could buy the book, given the then financial problems of Her Majesty's Government. He wrote me a charming reply, saying that things weren't quite that bad and inviting me to come and see the book. It was in terrible condition, and I had a solander box made for it to apologise for my forthrightness.
Meanwhile, during my employment with Hambros, I had met Nicholas Freeman, whose family had been involved in the tobacco business for five generations. Hambros assisted him to purchase Hunters & Frankau Ltd, the exclusive distributor for Havana and other fine cigars for the United Kingdom. We became good friends and in 1989, he asked me to join the board. Nicholas died in 2000, the year in which I became a Trustee of Gwasg Gregynog. In Nicholas's Will, he appointed me chairman of Hunters & Frankau Ltd as well as chairman of his family holding company and other companies in the group. Whilst this was not the retirement from Hambros that I was seeking, I agreed to do it, largely due to the admiration in which I held him and his wife. Sir Thomas Allen sang 'Smoke Gets in Your Eyes' at a memorial service for Nicholas at St George's, Hanover Square. There wasn't a dry eye in the church.
Although the cigar business somewhat took my eye off the pursuit of Special Bindings, I knew that the book trade was still looking out for them. On 26 March 2008, David Steedman wrote to me enclosing a cutting from the Antiques Trade Gazette, entitled 'Almost all the Gregynogs in NY'. It reported that Doyle New York was selling the James L Thielman collection of thirty-nine Gregynog Press Special Bindings at the end of April 2008. All the seven titles that I needed to complete my collection were in the auction. This was the opportunity that I had been waiting for.
Normally I would have asked Sophie Schneideman to act for me at auction, but she had departed from Maggs on amicable terms in 2007 to set up business on her own. After much soul-searching as to whether I should contact Ed Maggs or Sophie, I decided to discuss the matter with her, setting out the possible conflicts. I feared, for example, that Ed might bid at the auction, thinking he was doing so for me. However Sophie managed the situation perfectly, and a plane ticket and hotel were arranged for her to attend the sale in person. Meanwhile I hardly slept for the two weeks before the auction. On the day itself, I was in my office nervously awaiting Sophie's call. At 1630 hours on 30 April 2008, she telephoned from New York to say that she had purchased all seven titles. I was ecstatic and in tears. Finally my dream had come true.
As soon as Sophie delivered the books, I took them to Shepherds Bookbinders to have solander boxes made. This they did in almost record time and, by the end of June, I was able to put them in the bookcases in my house in London. Having completed my collection, I found that I lost interest in it. For me it was all about the thrill of the chase. I do look at my books from time to time, and I've read them all, except those in Welsh, but I only read them in the Ordinary Bindings. Just as a Fabergé egg is not for eating, I'm not going to read a book in a binding that is a work of art. I wouldn't say that I have completed my book buying. If I could buy a copy of the Kelmscott Chaucer on vellum, I would be like a sleepy Labrador, lie down in front of the fire, and go to sleep as far as book collecting is concerned.
Interviewed for The Book Collector Summer 2016