Michael L. VanBlaricum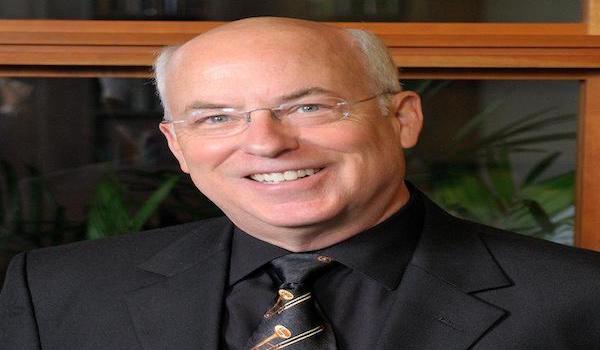 As a little boy, I wanted to be a scientist, but I was afraid that all the science would have been invented by the time I grew up. I was born and raised in small-town America in the middle of the cornfields of Illinois. I had a laboratory in the basement of our house, and was always blowing up things in the backyard. In early 1965 I went to see Goldfinger at the local movie theatre. My parents had seen it the night before to make sure that it was appropriate for their fourteen- year-old son – at least, that was their excuse. In those days we didn't go to the movies a lot and we only had three channels on television. The impact of Goldfinger was incredible; there was so much going on at the same time on the screen – a suave lead actor with a cool British accent, women, cars, gadgets, exotic food, drink and travel – it was the whole package. Watching the movie, hormones raging – I can still remember the name of the girl sitting in front of me – I was hooked on the Bond phenomenon.
I didn't start reading James Bond until I finished graduate school with a PhD in Electrical Engineering. When Ian Fleming's novels were first published, there was nothing comparable in the United States. American novelists in the genre of mystery and suspense tended to write detective fiction. Espionage hadn't been done to death, and so there was something fresh and intriguing about it as a subject. Actually Bond is not an espionage agent; he's an assassin, a blunt instrument of British society sent out to remove bad elements from the world. Compared with Mickey Spillane's Mike Hammer, Raymond Chandler's Philip Marlowe and other hard-boiled characters in American crime fiction, James Bond is not especially violent. Interestingly the first James Bond short story was published in a women's magazine, the American edition of Cosmopolitan, May 1959. 'Quantum of Solace' was written in homage to Fleming's friend Somerset Maugham, a master of the short-story form.

In 1980, a year after reading my first Bond novel, I decided that I wanted to collect everything printed or related to Ian Fleming or James Bond. In the days before the internet, Bond novels were not readily available in the States, and so I started to visit second-hand bookstores and rare book dealers when I travelled around the country for my work. My career since 1976 has been as a research engineer, based in Santa Barbara; from 1989 I have been with Toyon Research Corporation, most recently as the company's Chief Scientist, working in technology development and defence systems analysis – specializing in reconfigurable antenna design, transient electromagnetics and radar target recognition. On my travels I was gradually finding duplicates of books and other interesting material, and it occurred to me that these could be sold off to fund my collecting habit. In those days most specialist bookselling was done via catalogue, and so I decided to start a mail-order book business called The Book Stalker.

At the time I was buying a lot of material from Peter L. Stern, the Boston bookseller whose catalogues had a sub-section entitled 'Sherlockiana', which inspired me to coin the word 'Bondiana' for my catalogues. Peter and Otto Penzler of the Mysterious Bookshop in New York both taught me to buy the best copy that you can afford. My ambition was to collect a complete run of both British and American first editions of the Bond novels. As things developed, I decided that it should become a research collection, which meant that I needed a copy of every edition of every book that Fleming wrote in the English language. The spelling was Americanized for some of the US paperback editions of the Bond novels, Fleming helping his New York publisher with the changes. I own a copy of Moonraker in which 'lift' has been changed to 'elevator' in Fleming's hand. There is also a note by Fleming on 'Yarborough', a term (unknown to Americans) to describe a weak hand in bridge, which occurs in the famous scene at Blades, the gambling club where Bond catches Sir Hugo Drax cheating at cards. This kind of annotation is fun stuff to a book collector.
As an engineer, I thought the gadgets and cars in the Bond movies were cool, but I never thought much about attempting to collect them. Then, in 1991, I got a call from Saul Cooper of Danjaq, the company responsible for copyright to characters and other material related to James Bond on screen. Saul asked me if I would like to buy Neptune, the twenty-three-foot submarine used in the film For Your Eyes Only. I explained politely that I collected books, but I promised to call him back as I had an idea in the back of my mind. I contacted two friends, both Bond collectors, John Cork and Doug Redenius, and we came up with the idea of the Ian Fleming Foundation, a public-benefit non-profit corporation that, with sponsorship, would enable us to buy the submarine, and acquire other material for the study and preservation of the James Bond phenomenon. This project would have been beyond us as individuals. Doug already had an incredible collection of Bond merchandise – everything from toy cars to beach towels – and knew where some of the big movie props were located. Cubby Broccoli, who founded Eon Productions with Harry Saltzman, once said that he made films not museums. After the equipment had been used in the Bond films, it was sometimes returned to the manufacturer or given to people on the crew. In many cases it ended up in people's backyards or garages gathering dust and we were able to acquire these props, and preserve them for the future. Fifteen of the foundation's thirty-five vehicles were on display in 2016 at the 'Bond in Motion' exhibition at the London Film Museum in Covent Garden.
The collection is normally kept in storage in Illinois, but we occasionally bring the vehicles out for charity events. There was an event in Chicago in 2015 to raise money for scholarships for children of fallen soldiers, and we took some of our vehicles up there. We try to keep the engines in working shape, but very few of the vehicles are drivable and some of course are boats. Apart from Neptune, which I love because it is so big and Bondish, my current favourite is the Hiller UH-12 helicopter used in the chase scene between Bond, driving a Chevy truck, and SPECTRE agents flying in pursuit at the end of From Russia with Love.
Through my book collecting and involvement with the Ian Fleming Foundation, I have been able to meet a lot of interesting people. Joan Bright Astley, whom I met when she was in her early nineties, was a fascinating woman. She had been deputy secretary to Winston Churchill's War Cabinet, travelled with him and met Stalin and Roosevelt. Joan gave me and John Cork a tour of the Churchill War Rooms, where she had kept track of British espionage agents, and briefed commanders in the field. It was amazing to meet such a person and to hear stories first hand as opposed to reading them in a novel. In Reflections in a Boomer's Eye, a volume of my poems and musings published in 2016, I remark that I've never done anything cool, but I've learned the fine art of living vicariously.
As someone who writes as a hobby, I have great admiration for Fleming's ability to put a sentence together. From his background in journalism, he knew how to write short, concise sentences that get the point across. When I was selling books, I had a phone call one day from a lady who wanted to know my speciality. I told her that I dealt in mystery and detective fiction and Ian Fleming, to which she replied, 'Oh, I thought you sold literature.' The conversation annoyed me; Fleming's novels should not be put in the same category as most thriller writing, including much that is published today. When I ask authors why they write such long books, they tell me that publishers want them 'thick'. I don't have the patience to dig through a 500-page book for a story that Fleming could have told better in half the length.
I believe that we have come to the point where the Bond novels are considered as literature. The Ian Fleming Foundation supports an undergraduate research scholarship for the study of Ian Fleming and the literary James Bond. The College of Media at the University of Illinois teaches a class on 'James Bond and Social Change'. The Department of English at Indiana University, where the Lilly Library has an extensive collection of Fleming, hosted in 2003 the first academic symposium on the author to mark the fifti- eth anniversary of the publication of Casino Royale. The subject has definitely become a scholarly pursuit.
Ian Fleming noted in an inscription in a copy of Casino Royale that the book was written to escape from the boredom of marriage. Fleming had a great fear of boredom, which he regarded as the eighth deadly sin, and said as much in the foreword to The Seven Deadly Sins, a collection of essays commissioned by Fleming and published by The Sunday Times in 1962. James Bond expresses his own fear of boredom in From Russia, with Love, 'Those whom the Gods wish to destroy, they first make bored.' It would be interesting to analyse this statement in terms of Fleming's own life.
In my foreword to Jon Gilbert's bibliography of Ian Fleming, edited by Brad Frank, a board member of the Ian Fleming Foundation, I mention that there is still one book that I would really like to find for my collection. The Black Daffodil is a volume of romantic poetry, which Fleming wrote as a young man. He had it privately printed, and is said to have destroyed every single copy in a fit of embarrassment. I find that very hard to believe; there must be a copy out there.
I'm gradually donating my collection to the Rare Book and Manuscript Library at the University of Illinois. It's the fifth largest library in the United States, after the Library of Congress, the New York Public Library, the Boston Public Library and Harvard. My wife and I have a house in Illinois in walking distance of the Rare Book and Manuscript Library, and I'm looking forward to having time to sit down with the collection and do more study.
Sometimes I wonder what novels Ian Fleming might have written or what changes he would have made to his existing work if he had not been bound by the Official Secrets Act. The Spektor encoder in From Russia, with Love is based on the Enigma machine. Fleming couldn't mention the activities at Bletchley Park – or even that the place existed – although he knew exactly what was going on there. In fact he'd written a memo to the Director of Naval Intelligence outlining a plan to capture an Enigma machine. Nothing was revealed about the code-breaking work at Bletchley Park until a decade after Fleming's death when wartime information was declassified.
Although From Russia, with Love is the classic example of a Bond novel, Casino Royale should be everyone's favourite. It's almost a perfect story, and Ian Fleming put so much of himself in it. Casino Royale is probably also the best Bond film, as Daniel Craig's por- trayal comes very close to Fleming's creation in terms of personality and emotion. The sketch with the Queen and Daniel Craig in the opening ceremony of the 2012 Olympics in London showed just how big James Bond has become. Ian Fleming's creation is no longer just a commercial phenomenon; it has become part of world culture.
Interviewed for The Book Collector Spring 2017