David Temperley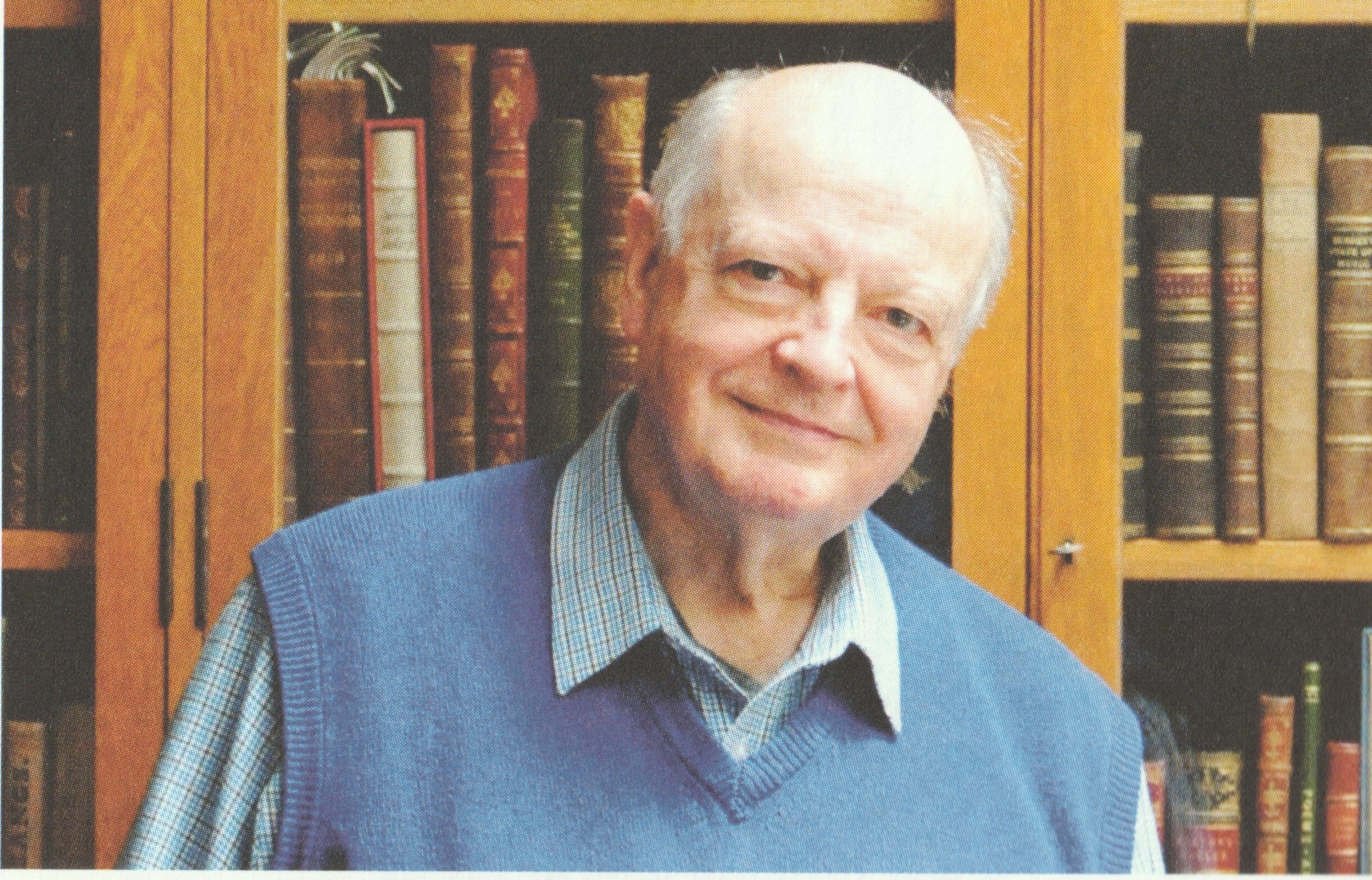 Dorothy Withey of the Chaucer Head Bookshop in Birmingham recognised my interest in old books while I was still a schoolboy. Founded by John Cadby in 1830, the shop was in Horse Fair, the traditional centre of the second-hand book trade in Birmingham. It had developed a reputation for fine modern printing, but also had a high-quality antiquarian stock. Miss Withey would offer me a cup of tea and sometimes a chocolate biscuit, and talk to me about old books. I listened and I learned, but it was her advice to read John Carter's Taste and Technique in Book-Collecting that really got me started. I was spellbound by the tales of the giants of the past - both collectors and dealers - their epic battles in the auction rooms and the subsequent fate of their books. I lapped up the romance of book trade history while my school friends were devouring the latest James Bond novel with comparable enthusiasm.
I owe my fascination with old things to my maternal grandfather with whom my mother and I lived during the Second World War. I was born in 1942 and, in common with so many of my generation, I didn't meet my father until I was four years old. Despite my huge respect and love for him, I never formed the same bond that I had with my grandfather. We lived in County Durham where my grandfather had a building firm on the banks of the River Wear. He liked to visit antique and curio shops, and often took me to Durham, which became my spiritual home. The wondrous cathedral still overwhelms me.
My father was a civil servant and ultimately a senior inspector of taxes. His work involved a lot of moving around, which was not ideal for my education. When I was fourteen, we moved to Solihull, and I went to the school where Samuel Johnson was turned down for the headmastership because they thought his ugliness would frighten the boys. At the end of the summer term, I received an appalling report, by no means the first but probably the worst. The school had yet to discover that I apply myself best to the things that interest me. During the holidays, we went to stay with relatives in County Durham. One day I went off into Newcastle by bus, alarming my parents by coming back very late. When I explained that I had been in the second-hand bookshops, it must have seemed an unlikely alibi.
On further questioning, I said that I had seen a copy of the first edition of Sir William Dugdale's Antiquities of Warwickshire, London, 1656, bound in early-nineteenth century diced calf, with the remarkable feature of a pasted-in half-page printed leaf of the final errata.  I was familiar with this book from the school library, to which Roger Wilson of the firm of James Wilson, booksellers in Birmingham, had given a lovely Warwickshire collection.  The book cost twelve guineas, which was beyond the pocket money of a fourteen-year old.
A few months later, I was still talking about the book and my parents realised that here might be a way of encouraging me to improve my schoolwork. It was agreed that if my report at the end of the Christmas term showed sufficient improvement, and if I had managed to save some pocket money, my parents might sub me for the book when we went back to County Durham for the New Year. My report was sufficiently better, I acquired the book, and sold it to Quaritch for £55 ten years later.
Although I was a poor linguist and no scientist, I did enjoy history and geography, which no doubt explains my passion for the British environment, which has been so important in my bookselling. After doing well in those subjects at school, I was able to go to University College London where I read Economics, and met my future wife. Rosemary likes to say that I'm more of a 'con' than an economist. It's true that I couldn't have devoted my time entirely to the subject, as I have always wanted to be part of a broader cultural world, and UCL was delightful in that respect. I was living in Bentham Hall, one of the college's halls of residence, of which Richard B. Freeman, Darwin's bibliographer, was the Warden.  He was also the author of British Natural History Books. 1495-1900. Published in 1980, it's still a wonderful reference work in a succinct way.
Richard discovered my interest in books and would occasionally invite me to supper and show me his collection. As he knew that I came from Birmingham, he showed me a book by a member of the Lunar Society. It was a copy of the 1791 edition of The Natural History of Birds by Samuel Galton,in three volumes with 116 hand-coloured engraved plates, with the very rare fourth volume, dated 1792, containing the plates uncoloured and intended as a colouring book for children. I was absolutely hooked by it as an object.    
When I graduated in 1965, my father wanted me to become a lawyer, and I duly enrolled at the College of Law in Lancaster Gate. I found somewhere to live in Thurloe Place, exactly opposite the Victoria & Albert Museum, which I found a more congenial place to study. I would spend some time on my law books, but the hours would pass much more quickly looking around the shelves in the National Art Library. Eventually I joined Cadbury's as a cost accountant and moved back to Birmingham. In those days the city still had a thriving book trade, and I was able to make a number of very valued friendships. I joined the Birmingham and Midland Bibliographical Society, gradually became familiar with a number of book collectors, and simply absorbed knowledge like a sponge.  
I also learnt an enormous amount about books from the unwitting tuition of Ted Lowe of the Birmingham firm of Lowe Brothers. Founded in 1850, it was a ruthlessly good firm, with whom Frank Hammond trained in the 1930s. Ted's father, Charles, was the 'king of the ring', of which I later became a not unwilling participant, along with many other dealers.  Rather like a guild, the aim of the ring was to preserve members' knowledge, which is their most precious asset. There was a memorable incident during one of the Signet Library sales in Edinburgh in the late 1970s. I was sitting on the central aisle in front of the rostrum, discussing tactics with a colleague before the sale began. Lord John Kerr, the auctioneer, walked up the aisle and stopped to say hello. My colleague had on his lap a newspaper with a photograph of Elizabeth Taylor and Richard Burton after their second divorce and the headline, 'Ring makes five million dollars at New York auction'. Lord John looked at the headline, looked at us and said with a completely straight face, 'Gentlemen, I doubt if history will repeat itself in Edinburgh today.'
Every Saturday I would visit Ted Lowe's shop in Birmingham. When I eventually told him that I was planning to become a bookseller, he replied, 'David, you're a bloody fool. It's obvious that you love books but, when you deal in them, they have to become a product like a loaf of bread to be bought and sold at the right price.' I reminded him of the enormous pleasure that he derived from this activity. Every week his face would light up as he told me the latest devious, dubious deeds from which he had benefitted since we last met. On one occasion he had slipped the head porter a fiver at Bruton Knowles' sale room which had resulted in the information that a large lot described as 'Green's Short History of the English People and sundry volumes' contained some morocco-bound volumes illustrated by Redouté. The following week the local newspapers reported the surprising news that a copy of Green's Short History made sixty guineas in Bruton Knowles' recent sale. Ted told me that the phone never stopped ringing with people offering copies of the book.  
Rosemary and I were married in 1967. I continued to work for Cadbury's, and to learn as much as I could from booksellers and collectors. By 1969 I was sufficiently confident that I could sell books as well as buy them. My opening stock was my own collection, which was valued at £1,250. Rosemary was working as a teacher, and we were able to live off her income at the outset, on the understanding that, if the book business failed, I was still young enough to get a 'proper' job.
I was fortunate to form an early bond with Simon Emmering, and a number of other Jewish booksellers. I regard them as dealers' dealers; when you've earned their respect, there's a bond for life. Simon survived an Ann Frank-like existence in Amsterdam, losing most of his family in the holocaust. At the end of the war, Coenraad Frederick van Veen, a Dutch banker and lifelong collector, helped a number of Jewish booksellers, including Simon, to re-establish their businesses. As a token of gratitude, they helped van Veen to assemble his extraordinary collection of children's books and popular prints. A couple of years after his death, the van Veen collection of children's books and juvenilia was sold by Sotheby's in a three-part sale in London and Amsterdam in 1984.
When Simon came to London to attend auctions, we would meet for lunch and I would sell him catchpenny prints, miniature books, Dutch picture sheets or whatever I thought would appeal to him, and in doing so developed my own knowledge. On one occasion, he said to me, 'I'm thirty years older than you. As the younger man, you probably think that you are the exclusive beneficiary of our friendship. It's not true. If you are lucky enough to live to my age, you will be learning from the younger generation of dealers. It's important in life to have friendships of all ages.' And indeed one of my closest friends is William Laywood, the son of Tony Laywood, who died earlier this year. We do a lot of business together. Will has a great eye for books, and knows exactly from whom he can learn.
Justin Schiller is another bookseller with whom I formed an early bond when we met in Andrew Boyle's bookshop in 1969. We share a love of the rarest and most beautiful children's books, a subject that unites my interest in provincial printing and the physicality of the book in terms of binding, typography and illustration. My first business card said, 'Please offer colour-plate books, children's books, chap books, magic lantern slides, optical toys, peep shows, panoramas and playing cards'. I share my interest in a number of these subjects with Jonathan Gestetner and my wife, Rosemary, who has a highly important collection of movable and pop-up books. When Rosie was at primary school in the early 1950s, dyslexia was not well understood. Her schoolteachers simply thought that she was dim, but her grandmother knew that this wasn't true, and gave her a pop-up book to read. Rosie was captivated; it was the interaction between the book and the reader that helped to stimulate her reading. She is now a great authority on the subject and has written extensively on paper engineering techniques and their use and development in children's books.
Jim Burmester calls me a picture-book man, but I'm also known as Mr Playing Cards to an older generation of booksellers. It began with Percy Muir's English Children's Books. 1600 to 1900, in which I read with interest his description of an undated duodecimo volume entitled A Brief Description of England and Wales…to give Youth an Idea of Geography. The book contained fifty-two plates, depicting the towns, post-roads and rivers in each of the counties. However, in the top left margin of each map was the suit sign of a playing card, and on the right its value. Although the book dates from the fourth quarter of the eighteenth century, the Kings and Queens of the court cards are depicted in seventeenth-century costume. In fact, they are portraits of Charles II and Queen Catherine of Braganza, and the plates are a re-issue of those in a pack of playing cards issued in 1676 by Robert Morden, the first of a long series of English geographical cards, in this case with maps taken from Ogilby's Britannia. Volume the first of 1675.
Once again we go back to my interest in provincial England, historical geography and children's books. I was fascinated by these cards and in 1968 I bought a pack from a Birmingham bookseller for £65, which was a lot of money. I had also met and become close friends with Sylvia Mann, who was the greatest collector of playing cards of her generation. Despite its modest size and appearance, Sylvia's book, Collecting Playing Cards, is an absolute mine of distilled knowledge on the subject. By 1970 I was amongst the founders of what is now the International Playing-Card Society. On 24 November 1971, a date that I shall never forget, Christie's sold the playing-card collection of the late Captain H.E.Rimington Wilson of Broomhead Hall, near Sheffield. It was the most remarkable collection ever to come onto the market. However my wife and I had just bought a lovely Grade II listed Arts and Crafts house in Birmingham, and I couldn't afford to spend much money at the sale.
It so happened that good fortune was on my side. Kate Gregory, the greatest dealer in playing cards in the world, who looked after the six or so top collectors in America, was unable to come over for the sale. Her agent in London was Bill Fletcher, to whom she gave her bids. Meanwhile Bill had slipped a disc, and so it was agreed that his son Keith would bid on behalf of Mrs Gregory. On the night before, Keith developed a dental abscess and was under general anaesthetic at the time of the sale. Such was the richness and quality of the collection, with so much marvellous material that the few collectors and dealers present either ran out of money or hadn't been able to view everything. Simon Emmering came over from Amsterdam and bought extraordinary things, and I bought about a quarter of the sale in terms of volume, much of it comprising mixed lots towards the end of the auction.
Meanwhile Rosemary, who had been a great squash and tennis player, suddenly developed back problems. Looking around for something to take her mind off it, she also became interested in playing cards. Over the years Rosie has catalogued our entire collection of around 750 packs, the earliest dating from the sixteenth century. Before Stanley Gibbons held their first sale of playing cards in 1977, they came to Birmingham to look at our collection. It was at the time when they were expanding their philatelic business to include other collectable items. The idea of playing cards appealed because, like stamps, they were easily portable items.
A household name with great purchasing power, Stanley Gibbons represented a great threat to me. Actually the reverse proved to be true; they were a large organisation, with the usual financial targets, and so they tended to go for the more obvious, pictorial material, which was easy to sell. I was able to concentrate on the more obscure, sometimes ordinary-looking cards, known as cards of the common kind, which were used by card players.
On my seventieth birthday in 2012, we moved to Edinburgh to be near our son and his family. I had no intention of retiring, but I also had no illusions about the Scottish market. Many years ago, when I was viewing a sale containing some Scottish material, Charlie Harris of Francis Edwards told me that only a few Scottish books were easy to sell. 'Although it's a rich literary culture,' he said, 'and there are some great collectors, institutional and private, they already have everything'. The Earl of Perth was a good example. A member of the Roxburghe Club, he assembled a magnificent library at Stobhall Castle. After his death in 2002, Christie's held a sale of fine printed books and manuscripts from Lord Perth's library. A decade later, Viscount Strathallan sold a selection of pictures, furniture and collectables from Stobhall at Bonham's in Edinburgh on the eve of our moving there.  I went up to view the sale, and a lacquer box caught my eye. It contained a series of watercolours of Scottish flowers, each with its Linnean classification and Scottish name in manuscript on the verso, together with a collection of papers, in which I found the name of Lady Charlotte Murray (1754-1808), daughter of the Duke of Atholl.
The box was decorated with classical figures inspired by Sir William Hamilton's vases. I recognised it at once as the work of Henry Clay, who founded the japanning industry in Birmingham in the eighteenth century. The lot also included a mahogany box, the underside of the lid inscribed 'Dunkeld' – which is on the Atholl estate – and dated 1780 in the same hand as the papers in the lacquer box.  Inside I found a quantity of envelopes, each with a delightful ink cartouche describing their contents, namely a series of cards with notes on grammar, geography, history and so on. I knew from my previous experience that this was an example of an educational cabinet of the kind prepared by titled ladies for important families, in this case by Lady Charlotte Murray whose niece married into the family of the earls of Perth. I bought the two boxes for £2,500; I would have paid considerably more.
A lot of my dealing is based on hunch and instinct, or simply taking a fancy to something when I know that I have some specialist knowledge. I love the theatre of doing deals, although I try to let the object sell itself. I'm a networker both in buying and selling, and keep close connections with my principal market sources. When I see a book, a picture forms in my mind of the customer to whom I will offer it, institutional, trade or private. I pick up the phone and my success rate is high; I don't make many foolish calls.  When my son was interviewed for a job in banking, he was asked what he had learned from observing my business. He replied, 'the importance of research into the product and the market, and the importance of long-term customer relationships'. I couldn't have put it better myself.
 Interviewed for The Book Collector Winter 2016