Don Lake
[Canadian Rock and Roll]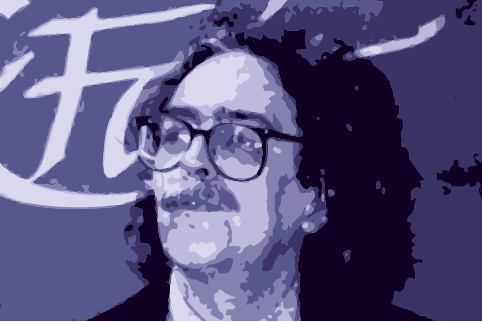 The firm of D. & E. Lake was founded in 1978 based on no cash and a large collection of left-wing material that I had assembled at a very modest price. I was a graduate student and still receiving a reasonably good scholarship when I started the firm — which might not be entirely ethical. My wife, Elaine, has degrees in French history and literature, but was working in a factory as a quality control expert. We originally met through our political interests and I would say we were the right people in the right place to start a business specialising in scholarly books in the social sciences.
Located in Toronto, the firm was based principally on mail order, selling on a world scale but very modestly at first. In due course a number of dramatic opportunities came our way — at least, they seemed so at the time. For C$5,000 we were able to buy Blue Heron Books, a successful mail-order business in Toronto with a wonderful stock, much of it relating to the American and Canadian Communist parties. We were also able to buy an absolutely humungous collection of books on Quebec nationalism, which came up in a sale at Montreal Book Auctions.
The subject fitted with our radical interests and we bought it for a pittance just at a time when Quebec nationalism was becoming a legitimate political force. At the moment of course it is the number one issue in Canada — Montreal is being evacuated as we speak. I personally think the Québecois have the absolute right to self-determination. There is no doubt that they are a nation — as is Scotland, for that matter. From a business point of view, however, the Canadian dollar is ever so sensitive to this issue.
When I first visited the Toronto Book Fair in 1976, it was a spectacular event. Grand deals were being made and there was an air of frenzy in the Canadian market. Libraries had, in some cases, monstrous funds to spend, and the Eng-lish trade made a tremendous amount of money out of them. We exhibited at our first Toronto Book Fair in the late '70s, on which occasion I met Nico Israel's nephew, Maarten, then of Nijhoff in The Hague. Every night during the fair we socialised with Maarten and learnt a great deal. In my experience booksellers tend to be very generous with their knowledge and I never miss a chance to talk and read about the trade. In fact I never make manoeuvres of any variety without speaking to a number of people in the trade whom I respect, like Dick Arkway.
Maarten was a tremendously experienced bookseller. He paid big time and had the most wonderful books. In fact he was a major force in the Signet sales in the 1970s, and I suspect the English trade hated him for it. Maarten believed the rare book business was about finding a field and learning its scope in terms of the dynamics of rarity, price, condition and demand. Once you have learnt a field, it becomes easier to move on to the next. There is no God-given or inherited ability in great bookselling, although you need certain trading instincts and an intellect. Somebody in one of the large London firms once said to me that they considered a very large sum of capital to be absolutely crucial to their business —cash in the bank gives you the instant ability to do a monstrous deal. As I study the movement of their inventory I sometimes think that they are merchant bankers who appreciate cash more than they appreciate inventory.
By the time we exhibited at the Toronto Book Fair the boom was coming to an end in Canada for international trade. According to my analysis, the boom was largely linked to the Russians. When they sent up those Sputniks, the West went nuts. In North America particularly, people were saying, 'Look what those guys are doing and we can hardly build a tank'. So a lot of money was thrown at education and technology. There were good scholarships and bursaries around and I am definitely a product of that period, going back to school as a mature student after three years as a teamster.
Libraries also had a lot of money to spend. I went to York University in Toronto where they built a collection of rare books almost overnight, purchased on the international market. As an example, the university acquired the library of the distinguished French art historian, Professor Germain Bazan, who was offered a large sum of money to come to York and to bring his vast library with him. He only stayed six months but left his books behind. They were amazing times and we will probably never see their like again. Today the rare book room at York University is closed. There is very little in the way of funding, although it did recently receive an extremely large donation of Canadiana.
The firm of D. & E. Lake became involved in the market at the tail end of that boom. Although we were nothing compared to the big boys, we did try to operate on an international scale. Europe has always been vital to our business both for buying and selling, even though our currency stinks. This approach was unusual for Canadian dealers who were and, for the most part, still are extremely parochial. There are of course some notable exceptions — Helen Kahn is very active internationally and Donald Heald is what you might call a Canadian with a passport.
Bernard Amtmann also had stature internationally, as did Mansfield Bookmart, which was owned by Heinz Heine-mann. But in general Canadian book dealers do not think beyond their immediate geographic situation. When the Dutch and Canadian associations recently offered a subsidy to cover 80% of the expense of exhibiting at the Amsterdam Book Fair in order to attract more Canadian dealers, we could not get a single person to take advantage of this opportunity.
The major player in Canada when we emerged was an Englishman named Roderick Brinckman of Monk Bretton Books. Roddy had a lot of great books and we would spend almost all our money with him. Another opportunity came along when we started buying from Ralph Howey, then living in Pennsylvania, and alleged to have been Dr Rosenbach's secretary. Ralph had bought a lot of eighteenth-century books and pamphlets in London during the fifties when he was by all accounts a formidable dealer. But he never raised his prices and, when we came along, his books were cheap beyond all cheapness.
Meanwhile our stature internationally was rising. By the early '80s we decided that the road forward was to liquidate our cheap inventory and to buy our own premises. The latter turned out to be both an intelligent and a negative move. By 1983 we occupied our own building in downtown Toronto and everything was going our way. When we started our family in 1986 it became necessary to live in a reasonable neighbourhood and, for one reason and another, we acquired our present property in King Street East. This was the start of a period from 1986 to 1991 which I call my heavy-duty years.
The move to King Street East, a three-storey Victorian building, turned into a very expensive project during which we encountered many problems. Trading in the 1980s was outstanding, constant and continuous growth, and in 1990 and 1991 we saw a very sharp increase in sales. Then what happens? The property market collapses, there is a recession in Canada and, just to make everything hunkydory, the Government introduces VAT with devastating impact. The collapse of the Toronto property market was really dramatic: witness Reichmann and Canary Wharf. All of our borrowing capacity was based on property equity. The banks were never willing to look at our inventory as a legitimate basis for financing and, when the property market collapsed, they just walked. We had to pay down a tremen-dous amount of debt in a short period and in a declining market. But we survived. In this life you have to be very determined and hang in there. My style is relatively direct and I try to make it very clear at all times and to all parties that I am in business and that I have rights which I intend to protect.
Basically I am in charge of the business aspects and overall operation of the firm. Our building in King Street East is divided into a shop, office and gallery, and the inventory now includes rare books, modern art reference, antique maps, prints and topographical water-colours mainly of Canadian interest. There are four of us in the business and sales per head are very high. My sister handles maps, Canadian art and art books and also does the accounts. My wife looks after rare books and produces catalogues, which I believe are very highly regarded. We have another employee who deals with international art books and conceptual art. The firm is very primitive in computerisation, due to some initial expensive mistakes. We simply work in a word processing program without the ability to search our database.
If I decide to go on the Internet, it would probably be for basic advertising purposes. I would not like to put on my entire inventory, or catalogues with my wife's descriptions —people can dick around on the net and intellectual property rights are very hard to police. My impression from talking to booksellers is that very few sales take place on the net in the range beyond $100. When you get into expensive books, almost nothing takes place.
Of course we are at the beginning of a revolution but I do not think that most areas of the book trade are going to suffer in the process. The net is the yellow pages of the future. If all the common books from the trade are listed, it becomes a price guide and a place where clients will buy the cheapest. I seriously question whether it is in the interest of the trade to have everybody's inventory present and on the net at all times.
The books I am selling today in Canada, as opposed to internationally, tend to be loud and clear by which I mean obvious books in the English language. There is an ever continuing softening of the market for scholarly or in any way 'difficult' books. As institutional buying becomes increasingly weak, the market for incunables, in particular, has been very badly hit. At Sotheby's sale in London recently the few incunables were sold quite cheaply — in fact many people thought they were being bought in.
The market for most nineteenth century Canadian pictures collapsed some years ago. At the moment I would say there are no buyers at any price — even for many of the high spots. At a Sotheby sale in 1987, we spent an enormous amount of money buying really fine topographical pictures from the collection of Lord Elgin, Governor-General of Canada from 1847 to 1854. Ten years later I think I still have everything I bought on that occasion.
The problem with Canada is that nothing lasts, as there is no depth to anything. You may have five or six collectors in a particular field and things rock and roll for a while. Then those guys walk and there is a collapse. But everything comes back in time. If you have the patience and live long enough, the future looks after your mistakes.
Interviewed for the Bookdealer in June 1996