Rob Rulon-Miller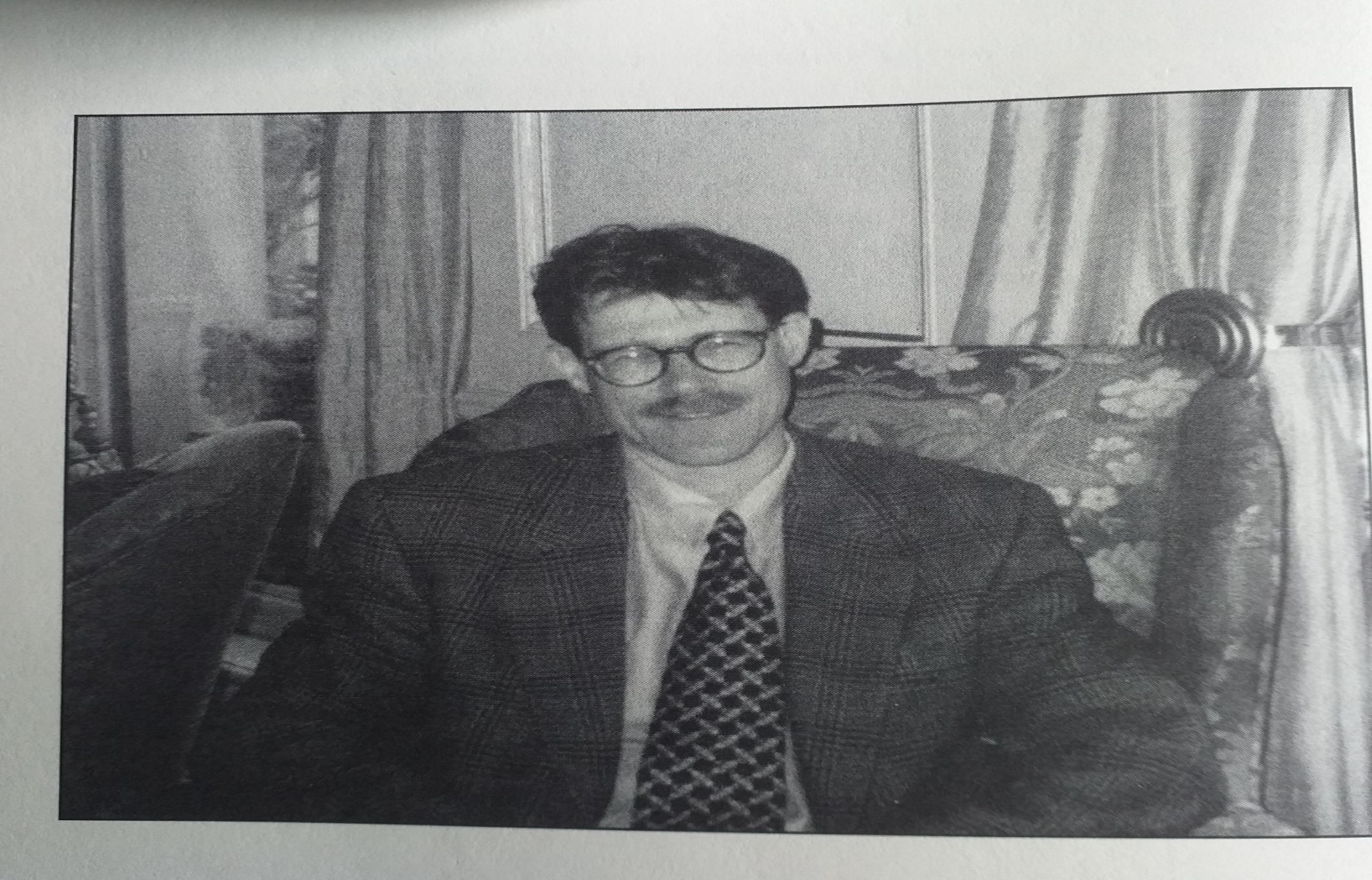 My father started collecting books at college and, when he retired from business, he decided to become a bookseller. I was a junior in high school when he turned his collection into his first inventory. As a teenager, I handled some wonderful material and it was a great learning experience, although my father did not consciously do much teaching. He did however give me a great education and paid for lots of travel when I was young. Although it has nothing to do with books, he did say one thing which I shall always remember: I had come back from school feeling good about a 90% score in a test and my father remarked, 'You jump from the dock to the boat and you only get 90% of the way, you're still all wet'.       I worked for my father on holidays until graduating from college in 1977 when I joined him full-time. Fathers and sons do not always get along, and a rift began to develop between us. Basically my father was more interested in having nice books than in making money, which was evident in the way that the business was structured – we had a big office, and a big staff and expensive books sitting around not selling. The impression of course is that my father was a very wealthy man and indeed that I am a wealthy man, which is not the case. I make a pretty good living now. I have had my lucky breaks, but I have worked hard at it. From the start I knew my father's style of business had to be changed. We began splitting up in 1979 and Rulon-Miller Books was incorporated as a separate entity by 1981. It was a very difficult time for me, during which I also got divorced from my first wife. For a year or so I was not on speaking terms with my father who felt that I had abandoned him, and I had certain feelings of resentment on my side. In time we started talking and I was with him when he died a year and a half ago. We were friends again and I am happy that it ended that way.
   When the business was split up, my father was very generous and allowed me to take the mailing list and to buy from his inventory at cost or cost plus 10%. At the time we had an employee, Barbara Walzer, who is still in the book business part-time, and she was very helpful in teaching me the financial side. To make money I knew that I would have to start at the bottom – well, near the bottom. I was still living in Rhode Island where I grew up. However my first wife came from Minnesota and we moved there when her father became ill. The original plan was to see him through his illness but, when he died several months later, my wife decided to stay on. Although in many ways I wanted to go back to Rhode Island – I missed the ocean, in fact, I still miss it – I had started to sell books in Minnesota and to make friends in the local book community.
    It soon became obvious that I was going to do better as a bookseller in Minnesota than in Rhode Island. Within a 100-mile radius of my home in Rhode Island, there were probably twenty or thirty competitors. In Minnesota I have just a handful of competitors within a 400-mile radius, and I at least catch wind of just about every library for sale in the Mid-West.
   When I first set up in Minnesota, I had an office, but nowadays I work from home. We live in a big house. Most of the business is mail-order so why pay two rents? I specialise in language books although this came about by chance. In the late 1970s I was at a Boston bookfair and, when I looked at my purchases, 80% were books on language. It did not altogether surprise me as I am very interested in words and speech. I was an English major in college, and have always liked to write. In fact, what I would really like to do is write for a living. I believe I'm tolerable as a writer, but it would require a complete change in lifestyle and I lack the courage to do it.
   Books on language were very inexpensive, so I kept buying them. My first catalogue on the subject came out in the mid '80s. It was a wonderful success and became my specialty almost overnight. Karen Thomson knows much more about the subject. We sell the same type of book, but I don't think of Karen as a competitor – she is a colleague, a friend, and a great person to have in the trade.
   In terms of sales, my business is equally split between private, institutional and trade customers. In terms of dollars, almost half my sales are to the trade, 20% is outside the US. Firms like Heritage and Kraus obviously do huge amounts of business abroad, but I was surprised to discover from Yushodo that it has standing accounts with almost a quarter of ABAA's membership.
   It is certainly lonely being a bookseller in Minnesota and I enjoy bookfairs enormously for meeting colleagues. In an average year I do all four ABAA fairs and a handful of little regional fairs which are great for buying. I have just done the ABA fair in London for the first time in five years. As an American, I believe that London is unquestionably the book centre of Europe. I did the fair for the first time in 1984 and had a terrific time but then sales dropped dramatically. By 1990 I was probably losing money and stopped exhibiting in London.
   I gather from talking to people in London that membership of the ABA is declining. In my opinion it will probably continue to do so unless something is done about elitism. Some members seem to believe that you are a better bookseller if you sell expensive books, which I find a loathsome attitude. I also think the ABA would be well advised to find a fair venue that will accommodate many more exhibitors. If you have good books for sale – at £10 or £10,000 – and a good group of dealers, it doesn't matter where you are. Lower booth prices would attract a much wider range of dealers who would in turn attract more visitors from abroad. What about having a fair at Heathrow? In Los Angeles we have our fair at the airport.
   Perhaps the ABA has failed to meet the challenge of the PBFA. We have a similar problem in the Mid-West where a group of booksellers called the Mid-West Book Hunters has been very efficient in organising fairs and attracting a large following. When the ABAA goes into Chicago to do a fair, it usually pales because, frankly, the Mid-West Book Hunters are doing it better for the Chicago market.
   The ABAA is divided into eight chapters of which the Mid-West is third smallest. It only had about twenty members when I joined and, as they had all had their fill of administrative work, I took on the job of Secretary, later becoming Chair. Originally my motivation was simply business – I wanted to meet more people and make more sales. But I have to say that I enjoyed the work, and must have had some success as I eventually became President of the ABAA.
   When I joined the ABAA Board of Governors in 1989, the so-called Texas Forgeries was very much the overriding issue. This much is known: about 50 forgeries were finally identified, most of them of rare and early Texas broadsides, a disproportionate number of which were sold by The Jenkins Company in Austin, Texas. Shortly after the forgeries were revealed, John Jenkins was found face-down in a river dead of a large-calibre gunshot wound to the head, whether by his own hand or murder is still debated; a weapon was never found. There were also two suspicious fires shortly before his death at The Jenkins Company premises in which, according to one source, burned forgeries were claimed as genuine on insurance forms.
   Jenkins' friend and business associate was at the time President of the ABAA, and there was much criticism of him and the Board of Governors for not being diligent in the matter. The ABAA never took formal action against Jenkins and the result was that the Association looked both corrupt and weak. In short the ABAA was in a state of disarray and nearly bankrupt. However everyone on the Board saw the need for change and, in a short period of time, we turned the Association round. Today it has total assets in the region of half a million dollars and it just hums along.
   Our past president, Peter Howard, played a big part, as did Jennifer Larson with whom I rewrote our Code of Ethics. Bob Fleck, our current President, put our finances in order. One of the more controversial changes enabled the Ethics Committee to file complaints on its own. In the past we were dependent on colleagues to tell on each other. But many were reluctant to do so as, for example, in the case of John Jenkins when it became apparent that he was involved in that mess down in Texas. As regards the by-laws, we restructured the whole organisation ensuring that every region was adequately represented. Previously it had been technically possible to have eight Board members all from the same city. We also employ an attorney to sit in on all ABAA meetings – America is a rather litigious country.
   It is probably easier to join the ABAA than the ABA. Personally I would rather let people in than keep them out. As an Association we have more control over booksellers once they become members and are bound by the Code of Ethics, which we regularly publish in magazines in the US to promote ourselves. All the customer wants to know about us is that our members' books are guaranteed to be genuine as described, and that clear title is being passed. I understand that the Canadian Association will shortly be moving to adopt the ABAA's Code of Ethics. I have enjoyed working for the ABAA, and would like to play a role in ILAB. However I always speak my mind and I doubt if my reputation in Europe is particularly good. ILAB is a very Eurocentric organisation and, although Americans account for nearly a quarter of the membership, we have always felt outcasts. No American has been President of ILAB since the early 1950s, and Peter Howard suffered a terrible embarrassment in Amsterdam two years ago when his nomination for  the committee was rejected at the last minute.  According to one of the reasons given, ILAB said that we should not have printed Peter's name as ILAB representative in our directory before the election. But we had been given to understand in the clearest possible terms that it was more or less a fait accompli. In my opinion, Peter was the best President the ABAA ever had, and would have made a tremendous contribution to ILAB. He is very Californian in style – comes to bookfairs wearing a baseball hat and tummy pack – and ILAB failed to appreciate his talents. Instead they elected a man who did not want the job and has since resigned.
   Although I do not regard myself as a particularly strong bookseller, I am a pretty good 'booster'. The notion of boosterism pervades American culture. Basically it involves groups coming together in order to improve themselves and others. The American book trade is as knowledgeable as it has ever been and many of the best book people in the US are booksellers. This may be one reason our market is the strongest in the world.
Interviewed for The Bookdealer in July 1996
Afterword
Who was it who said 'I was so much older then'?
Twenty-five years have come and gone. Every cell in my body has regenerated three times over, and I suppose I'll be thankful if they change over at least once more before the everlasting darkness sets in. Age, it turns out, is a double-edged sword. I have floaters and cataracts, but strangely see with clarity all that's around me. I know less than I ever did – have forgotten much more than I remember - but have managed to acquire a certain amount of wisdom and self-restraint. My bones are creaky, yet I feel as nimble as ever – light and free. These are my unshakable truths now; yet are we not all up to our necks with subjugators of truth, as if truth were somehow a handicap to overcome?
Welcome to my world. George Floyd was murdered less than 10 miles from my home, just across the Mississippi River in Minneapolis, the riots that followed spilling over into Saint Paul just two or three miles away. As this tragedy was unfolding, I was reading Barracoon, by Zora Neale Hurston, the story of Cudjo Lewis, the last surviving slave captured in Africa, shackled, beaten, and brought to America under harrowing circumstances. And I remember too well that I grew up in the home of America's most infamous slave trader, James DeWolf, and for ten years or so what was almost certainly a tiny bedroom for slaves on the third floor, was my bedroom too.
I see small epiphanies all around me. My home looks out across the Mississippi River to the west and perhaps because of George Floyd I've been thinking recently about the notion of the Trans-Mississippi West, a white man's concept if there ever was one - one at once alien to our native peoples here. In their desire to understand the American West white men whacked the country in two – the Mississippi became an irrefutable slash, an insidious dividing line, ostensibly to make their understanding of the West more structured, easier to comprehend. Within the strictures of the Trans-Mississippi West, Saint Paul counts for nothing. Ten miles away, Minneapolis is where the west really begins, so they say. Indubitably, we are the Twin Cities, but separated by this proxy at birth. In the white man's construct East and West shall never meet; but that's not how the Ojibwe or Sioux understood their world. There was no East or West, only sunrise and sunset.
Where have I been all these years? I find myself asking. So much of what I thought was right turned out to be wrong. All that time trying to reach the top and wouldn't you know it, I might as well have been on the bottom. Yet the cells continually rejuvenate, I forget more and more all the time, and I find I'm so much younger now, ready to start anew.
For many years now I have been happily involved with the Colorado Antiquarian Book Seminar (now CABS-Minnesota as we have left Colorado and are taking up new residency at St. Olaf College in Northfield, Minnesota). CABS-Minnesota operates under the auspices of the Antiquarian Book School Foundation (ABSF) an independent, non-profit, and tax-exempt institution, operated exclusively for educational purposes, without monetary gain or profit to its directors or officers. Several years ago, the ABSF received a $1 million gift which, together with other donations, we have used to beef up our teaching collections, to bring in new faculty and board members, and to refocus, to a degree, our mission.
CABS-Minnesota is committed to diversity in the book trade. Our first major undertaking will be to create a fellowship – for the moment tentatively called the Diverse Voices Fellowship. This fellowship is aimed at individuals working with multicultural collections who wish to learn more about the trade and want to contribute their perspectives and knowledge as part of an ongoing conversation about bookselling practices. CABS-Minnesota has now set aside funds to build a cohort of as many as five fellows who have found themselves isolated, distanced, or removed from the antiquarian book trade by reason of race, culture, class, religious affiliation, or gender—and who would like to participate in a series of conversations and activities about multiculturalism, equity, and inclusion in the trade.
Afterword added in 2021