Michael Taylor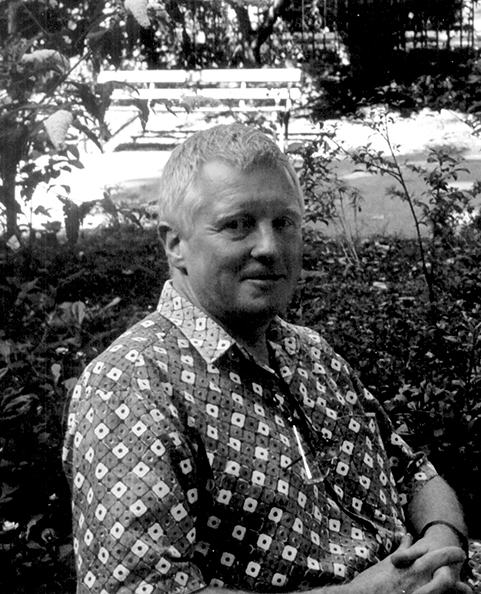 I grew up in a small town in New Zealand in the '50s and '60s. Antiquarian bookshops didn't exist, and there were almost no antique shops. I did manage to spot the odd print here and there, and pieces of sterling silver, which I still collect. The impulse to collect is much the same whatever it's applied to. I read English at Victoria University in Wellington, and then spent a year teaching at the University of Canterbury in Christchurch. I had intended to return to Wellington to do my doctorate, but it never really got started. I now realise that I wouldn't have been well equipped for academic life, but at the time it was disappointing.
In the usual way that New Zealanders leave to see the world, I came to London in January 1973. It was deep winter but I was so happy to be here that I didn't notice the weather for about five years. I was vaguely aware of Harold Wilson and his problems, but London was the centre of the universe for me. I still remember the excitement of being able to buy the New Statesman on a newsstand, rather than having to read it in a university library. I also immersed myself in all the cultural activities, particularly music and ballet.
I originally came to London to do a post-graduate course at University College in archive administration, later switching to librarianship. I was also working part-time at the British Library. Eventually my job became full-time and I spent five years there before deciding that librarianship wasn't for me either. I did however enjoy being right in the heart of Bloomsbury and, indeed, in the heart of the British Museum, as things were then. But I increasingly found myself doing managerial duties – I barely handled a book and, when I did, they weren't books that particularly interested me. But I was still at a stage in my life where it suited me to have the security of working for a large organisation.
As I became happier in my personal life, I realised that I could cope on my own. In 1979 I answered an advertisement in the Times Literary Supplement for someone to manage the Basilisk Press bookshop, and got the job. The Basilisk Press had been founded by Charlene Garry, who had opened a shop in Hampstead to sell modern private press books. Charlene had produced some great books, including the first letterpress facsimile of the Kelmscott Chaucer, and the first facsimiles of the Red Books of Humphry Repton, with wonderful collotype plates.
The idea for the bookshop was unique – even in America, I can't think of another shop that was devoted exclusively to private press books. When I left the British Library I had to take a drop in salary – though I had been earning little enough there – but it was worth it. I spent five very happy years at the Basilisk Press – the shop was flourishing, the customers were fascinating, the books were interesting and I was learning all the time. When I started, I knew nothing about private press books – I knew of course about books and how they were made, but I had no practical experience of printing, bookbinding, or any of the techniques of illustration.
Unfortunately the bookshop was under-capitalised, as are so many book businesses, and the financial stresses and strains began to affect those of us who worked there. Charlene and I had originally got on extremely well, but gradually we were not working so well together and the arrangement finally came to an end. People still talk about the shop and lament its passing. There hasn't been anything like it since – and probably never will be, due to the difficulty of finding the right premises at an affordable rent.
I started working for myself in 1984, having only the books that I had managed to collect as my starting capital. But the Basilisk Press had given me the confidence to run my own business, and introduced me to printers, booksellers and collectors. I worked from home and produced my first catalogue. (When I look back on it now, I cringe; it looks so amateurish.) I showed it to some friends in the trade who said, 'You'll be all right'. It was an extraordinarily helpful remark. Within months of starting on my own, Douglas Cleverdon put me in the way of a marvellous collection of modern firsts, books on typography, some early Curwen books and so on. I had much better books than is usual for the novice bookseller – entirely due to Douglas – and people began to take notice of me.
 Over the years friends have put me in touch with good private collections, and I have bought some nice material. But we can all tell these stories and, basically, I grub around for books like everybody else in the trade. I'm now up to Catalogue 56, after almost twenty years and, in that period of time, one is bound to have had some reasonable luck – by which I mean contacts. So much in this business depends upon the people whom one knows.
Typically people who buy private press books will be interested in how they are made at least as much as in the contents. They will be interested in techniques of illustration, particularly wood engraving, which is the natural method of illustrating a letterpress book. Collectors of private press books will also buy books on typography and bibliography. They may also be printers themselves and will certainly be very knowledgeable about their subject. I would recommend bibliographies of private presses as an interesting area for collecting – so many of them are handsome books in themselves. Nearly all the great private presses are well documented in beautifully produced volumes – one has only to think of the great folio Ashendene bibliography by St John Hornby which the press itself did in 1935, and more recently David Butcher's two volumes on the Whittington Press and his first-rate bibliography of the Stanbrook Abbey Press of Dame Hildelith Cumming, and Marianne Titcombe's long-awaited bibliography of the Doves Press – not to mention all the work that has been done on American private presses.
A narrow definition of a private press book would be a hand-printed book done because the printer wanted to do it. A wider definition would include books that are not necessarily hand-printed – they may be done on a powered press – but they have the look of a private press book and are not the product of large-scale commercial publishing. Jeremy Greenwood at the Wood Lea Press produces interesting books that have the right 'feel', though he doesn't print them himself. Then there are what are traditionally called small presses, often poetry publishers – some cross the border and some don't.
 Holland has always been our nearest relation geographically in the private press field. There is of course a great printing tradition in Germany and Italy, but I'm not aware of quite so many active private presses in those countries.
Further afield, activity is concentrated in the United States, where one can take courses in hand-printing at college level. Kim Merker in Iowa, Harry Duncan in Nebraska, and Walter Hamady in Wisconsin taught generations of new printers. The Americans print like angels, crisp, sharp printing and heavy impressions. But there is a similarity about their work simply because they have been taught. Printers in this country tend to be self-taught or learn from other printers. Many years ago John Randle of the Whittington Press held printing weekends that must have been a wonderful introduction. But I don't know of any courses in hand-printing at university level in this country.
There are a handful of presses whose books will always sell – every last scrap of the Stanbrook Abbey Press, the Whittington Press, Simon Lawrence and the Fleece Press, the Saint Dominic's Press, anything illustrated by David Jones or Eric Gill. There's something extraordinarily charismatic about their work that will always attract interest. The same is true of William Morris. John Randle asked me to edit Brocard Sewell's check-list of the Saint Dominic's Press, to which I agreed, on the assumption that I would just take a red pencil to it or not. On closer inspection we agreed that it would benefit from rather more work, and the project occupied me in fits and starts for two or three years, taking me to libraries, archives and private collections in this country and in the States. All bibliographers will know the difficulty of searching for material and describing it at the same time – unless you already know the extent of the canon.
Quite a number of items have arisen since my bibliography was published by the Whittington Press in 1995, limited to 400 copies, which went out of print gratifyingly quickly. One of the quirks of the Saint Dominic's Press is that almost every item is a variant. This is of course part of its appeal to a collector. As a bibliographer, all I could do was put a mark in the sand and record as much as I knew at that point.
The Oxford Fine Press Bookfair is held every two years at Oxford Brookes University. It has become the largest international show of fine presses and their work, and is run by the Fine Press Book Association and the PBFA. Everyone agrees that it's a great looking show with private presses, specialist booksellers and trade suppliers exhibiting under one roof. Book fairs can often look very tired these days. It helps to mix things up and involve related activities to produce unexpected and interesting associations. The golden age of book fairs is probably over, due in part to the difficulty of finding fresh interesting material. I have always thought that less is more with book fairs. I exhibit at eight or nine fairs a year, but feel I would do no better if I did more.
Typically my stand at the June PBFA and York fair will have a mixture of press books, typography, illustrated and children's books, and some general antiquarian – as rare as I can find. Perhaps I should be more focused, but book fairs have become such trade events that I try to do my best to please as many booksellers and collectors as possible. Part of the business of bookselling is being seen to have interesting stock, either in catalogues or at book fairs. I can't see the point of putting my books on the Internet when I can sell perfectly well to dealers and collectors through the traditional channels. It would be different if I acquired books by the lorry-load, but my entire stock fits into a spare bedroom.
To succeed in bookselling or, indeed, in anything, you must work within your own limits as a person. Don't try to become what you are not. I'm not an aggressive salesman, but I keep my ear to the ground; I'm aware of what's going on in the trade. I try to buy with some instinct for what people want, though I'm sometimes a bit too cautious in my book buying. Private press books have done well in the last twenty years, but I'm not complacent about the future. Things are changing – it's not simply a question of money, or September 11, or the war in Iraq. I'm aware of what I can only describe as a slight cultural shift.
I shall carry on bookselling. The thrill of the chase makes it so enjoyable – all booksellers will tell you that. But as it becomes harder to find interesting books, the pleasure will go out of it. Sometimes I entertain the thought of having something printed for myself. I'm well positioned to find the right printer, but I have yet to come across material that I would desperately like to see in print. Ultimately I'm a bookseller.
Interviewed for the Bookdealer in July 2003