Roger Treglown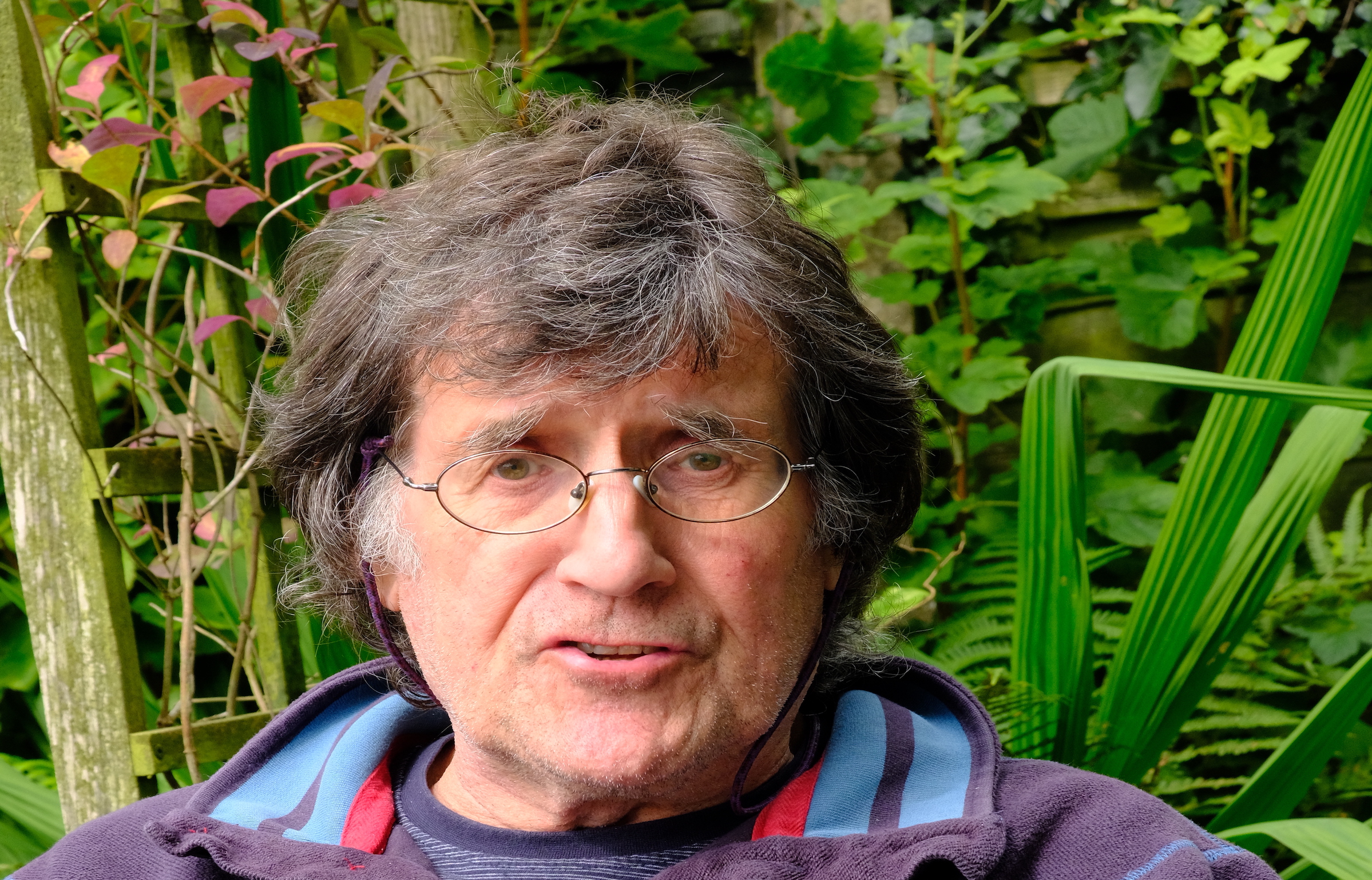 If you're thinking of collecting books, befriend a bookseller and he or she will guide you on your way. For a number of years I've given tours for visitors at the ABA Rare Book Fairs at Chelsea and Olympia. They're intended as a general introduction to collecting books, and much of what I say is based on my own memories of visiting the fair when it was at the Park Lane Hotel all those years ago. I felt that the booksellers were watching me when I went into their booths. I would take a book off the shelf and find that I couldn't afford it; it was an uncomfortable and unnerving experience.  I say to the people on my tours that many of the books in the fair are priced within reach of the man on the Clapham omnibus, and I try to get across the importance of talking to the booksellers. People may require encouragement to take the first step on their collecting path, and we as a trade must be receptive to them.
Treglown is a Cornish name but, by the time I was born, my parents were living in Manchester, where I grew up in the suburb of Hulme. My father served his apprenticeship as a motor fitter before joining the army, and subsequently became an engineer. He was always quoting to me from books that he had enjoyed, but it was their smell that first got me hooked. Most Sunday afternoons we would catch the train to Brooklands, a well to do area of South Manchester, and have tea with Auntie Doris and Uncle Neville. As a youngster of five or six, I was quickly bored listening to adult conversation and spent a lot of time climbing trees in the garden. One afternoon I went into the front parlour, which was usually kept locked. There was a strange musty smell coming from an alcove next to the fireplace. I pushed a chair over to the alcove, stood on it and found myself looking at a shelf of old books. Checking that the adults were still talking in the lounge, I lifted one of the books from the shelf and opened it.  The smell was intoxicating, but the book bug was to lie dormant for many years.
After leaving school I served my apprenticeship as an engineer at the
Carborundum Company in Trafford Park, which is probably remembered today for its sharpening stones. While I was still an apprentice, I discovered the lure of the mountains, and I'm rock climbing to this day. I've done quite a few first ascents in the Peak District, and for many years I would go climbing every summer in Norway. I have also climbed in Yosemite National Park in the USA. When I finished my apprenticeship, I didn't want a job in engineering. I was enjoying my hippy lifestyle, living in a cottage on the Moors, making a bit of money by building dry stone walls, cleaning windows, emptying dustbins and so on. Common sense eventually prevailed, and I moved back to engineering, working during my late twenties and early thirties at the nuclear reactors at Dounreay and Sellafield.
When I entered the world of antiquarian bookselling in the late 1970s, I realised that I had to undergo another apprenticeship if I wanted to progress and make a living out of not just sniffing but selling books. I remember one Saturday going into an old bookshop in Bangor when I was living with my first wife in Snowdonia. There were rows of battered old theological tomes with their bindings hanging off, but they smelled lovely. I bought an armful, and took them back to our cottage above Llanberis. When my wife and I went our separate ways, I returned to Manchester with the most important things in my life –climbing gear, chess books, a breakfront bookcase and my dusty theological tomes. I started selling some of my chess books at the local chess club, and meanwhile I had discovered PBFA bookfairs. I asked an acquaintance, Chris Baron, who later became a great friend, if he would propose me for membership. He quite rightly declined, pointing out that he didn't think I had been selling books for the minimum of three years required for PBFA membership. I support that philosophy to this day. It's important to establish your credibility within the trade first. Your reputation with the public will follow on from that.
Shortly after I joined the PBFA, I had the opportunity to buy the Hale Bookshop in South Manchester from the late Sylvia Lawrence, the partner of Michael Arden-Brown. It had previously been owned by Peter Bell, who now has a bookshop in Edinburgh. The first day I opened the shop, a chap came in and wanted to buy a copy of a book priced at £5. When he pointed out that it had two shillings and sixpence on the cover, I explained that the book had been published thirty years ago when that was indeed the price. He went on being difficult, and eventually I asked him how much his house was worth, and if he would sell it to me for the price that he had bought it thirty years ago. While I was making my point rather laboriously, a little voice in the back of my head said, 'Roger, I don't think you're cut out to deal with the general public'.
Although I had started selling mainly chess books, it soon became apparent that, in order to make a living, I had to sell a much broader range of material. I began to come into contact with wonderful booksellers like Jim Burmester and the sadly departed Chris Johnson. I studied their catalogues assiduously and developed an interest in books on philosophy and economics, the Romantic period and books by and about women,  and was gradually learning as I went along. When I exhibited at PBFA fairs, my mentor and great friend, Eric Morten, would always say, 'Roger, pile 'em high'. It took me a number of years to realise that it isn't the best way to display books. Continental booksellers have a much more switched-on approach to exhibiting at fairs; they tend to display books open or side-ways on, which has a more eye-catching effect.
After I had been in the trade for ten years, the family accident happened in which my mother and Auntie Doris were killed in a car crash. My dad, and Uncle Neville and my four-year old son Joseph were also in the car, and were very seriously hurt. Neville died from his injuries a few days later. When you're rock climbing, if you fall off, you have to get back on the rock face as soon as possible. My reaction to the accident was to throw myself into my work to try and soak up some of the emotion and worry. In business as in life, we all need to have aims and objectives. My ambition as a bookseller was to join the ABA, and I worked very hard to become a member. Although I lost a lot of money when my business nearly went belly up after the accident, I spent every spare penny on reference books to educate myself. I remember going on holiday on a narrow boat, and taking booksellers' catalogues to read. I was fascinated by the nomenclature of antiquarian book descriptions. In effect I served a second apprenticeship, and joined the ABA in 1989, the year of the accident.
Early on in my book career, I bought a mobile phone, which came for some reason with two free flights to Prague. I rang my great mucker Graham York in Devon, and we both went together for a few days visiting bookshops. I got into the habit of going to Prague sometimes twice a year, venturing to Brno and other cities in the Czech Republic. Sometimes I would get on the train from Brno to Budapest, which only takes three hours, and fly back from there. When I first started going to Eastern Europe, there were plenty of little secondhand bookshops, where you could find things, but the book trade took a dive about ten years ago along with the economic collapse throughout the world. I still go to Paris very regularly.  Last year I bought a copy of the founder of Neostoicism, Lipsius's Saturnalium Sermonum libri duo, 1582 and De Constantia, 1584, bound in one volume, both first editions, printed by Christopher Plantin in Antwerp. I found the volume in a flea market at a quarter to six one dark, cold November morning, while I was scrambling around with a torch on my head. I sold it to Edinburgh University, which has a large faculty of philosophy, as they did not have copies of either book.
My business nowadays is predicated on selling to institutions. Chris Johnson told me years ago that he put enormous collections together and sold them to Japan. I never had the financial clout to follow his example, but I have worked very hard to develop relationships with librarians in this country and abroad. I have a particularly good working relationship with the John Rylands Library in Manchester. Members of the public regularly walk in off the street offering their librarians a book or document. If it's something the library wants, they ask the owner to contact me and I become the conduit between the owner and the library. Financial regulations make it difficult for them to buy directly from the public. As a member of the ABA, I'm bound by its Code of Good Practice, arguably the most stringent of any in the field of art and antiques in the world.
As I'm focussed on selling to libraries, I can turn up to quite small book fairs and still find good things. I'm constantly thinking of my libraries, and the gaps in their collections. The Buxton Book Fair is a small private fair about ten miles from where I live. I take a stand and display a few books, but the point of the exercise is that it enables me to get into the fair before it opens to the public. I'm there at seven in the morning, ferreting through exhibitors' boxes – with their prior permission of course! I'm completely mercenary about it, which annoys the other exhibitors who complain that I'm just there to mop up. If I find something of interest, I get my laptop out, and look the item up on COPAC or ESTC, or whatever database is appropriate. Other exhibitors see me on my laptop and assume that I'm checking the price. At that stage the price is irrelevant to me; I want to know how rare the book is and its significance.
When I go round a fair or view an auction, my eye will always be attracted to a book with nothing on the spine. It was the cloth reback, without label or lettering, that  drew me to a copy of James Hackett's Narrative of the Expedition which sailed from England in 1817 to join the South American Patriots. The copy contained the bookplate of Hiram Bingham, and it seems very likely that he consulted this copy during the research that led to his discovery of Machu Picchu. What surprises me is that neither the auctioneer nor the bookseller, who originally consigned this copy, had made the connection between the bookplate and the subject of the book.
A catalogue description should demonstrate to the prospective purchaser that you have done some research on the item being offered for sale. It drives me mad when a bookseller just scrawls '£30 rare' on the endpapers of a book. I insert a detailed description on a slip of paper in my books. It's partly intended to seduce customers into buying the book and, by the time they come to the price at the end, you should have justified the price by the catalogue note. I'm a great admirer of the late Leona Rostenberg and Madeleine B.Stern, the New York booksellers and literary sleuths who were known as the Holmes and Watson of the trade. I've read all their memoirs avidly, and written to them on a few occasions. They would always stress the importance of connections, and looking for things that might not be immediately obvious. I keep one of their quotes above my desk to remind me of their approach: 'today much of the book trade seems bent upon becoming purveyors of modern books written in English and protected with jackets in mint condition - books that demand few skills other than the ability to pay for them'. Membership of the ABA is a sign of knowledge, experience and probity within the trade. Since 2004 I've been Honorary Librarian of the ABA Reference Library. Members ring me and I answer bibliographical queries, or post them the relevant reference books. When public and trade colleagues visit my offices in Macclesfield, they often say, referring to my own reference library, 'Why do you need all those books? It's all online'. Yes, a lot of it is online, but not everything, and it's a question of knowing how to combine the two resources to glean the most benefit.
I'm currently Vice President of the ABA. I've chaired the Chelsea Book Fair Committee for thirteen years and served on the ABA Olympia – and now Battersea Committee for the last five years. In 2016 I was responsible for initiating the first ABA Grasmere Book Fair. The late Robert Woof was Director of The Wordsworth Trust and had been an Honorary Member of the ABA, and so there was a symbiosis between the two organisations. The book fair is held in Grasmere Village Hall and last year I gave a talk on the important things to know and look for when collecting books.  As there wasn't an ABA fair in the North of England, Grasmere provides an opportunity for the association to fly the flag in a region of the UK where it isn't well known. It's important to put something back into this trade, and I'd be gratified to be remembered in that way.
Interviewed for The Book Collector Summer 2018