Sarah Anderson
[The Spirit of the Place]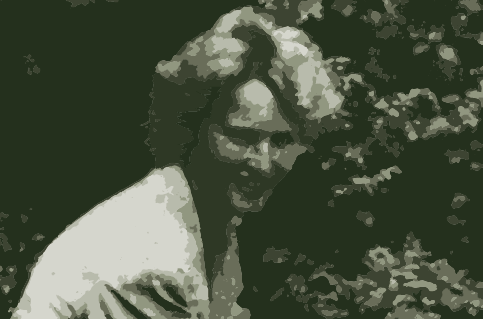 One of my fantasies had always been to run my own bookshop. My first job was in a new bookshop in Museum Street. I was paid £7 a week and absolutely loved the work. Then I went off and did all kinds of things including an arts degree which didn't qualify me for anything, so I was soon back working in bookshops again.

All the time I was thinking, 'When I retire, I'm going to run my own bookshop'. Then one day someone said, 'Retire from what, Sarah?'. And it suddenly dawned on me - I didn't have a profession, so, if I really wanted to open a bookshop, I should do it there and then. In twenty years I might have lost the urge.

I first began to think about the idea seriously in the summer of 1979 and, as I'm rather impatient, things happened very quickly. I was in New York at the time and everyone was very encouraging about my plans, although they warned me to expect discouragement in England - a recession had just started and, in any case, the English tend to be less inclined to take risks. Anyway I came back on a tremendous high, formed a company - the Travel Bookshop Limited - and persuaded shareholders to invest. My father was extremely helpful and got a number of his colleagues to put money in, and the shop opened in the spring of 1980.

In those days, I'm embarrassed to say I hadn't a clue about old books, but I learnt an enormous amount from Peter Hopkirk who taught me where to go and what to buy. We went all over the south of England and I still enjoy visiting bookshops in Tunbridge Wells, Hastings and Brighton. Unfortunately a number of the shops I originally visited with Peter have long since disappeared.
It was actually my cousin's idea that I should specialise in travel books. In those days, travel departments were often no more than a dusty shelf or two of Fodor guides. I immediately liked the idea of a travel bookshop and knew exactly how I would organise it: every aspect of a particular country - biography, history, fiction, guide books, maps, new and out-of-print - all mixed together on the same shelf. I also wanted my shop to have the feel of a library and to be a comfortable place for people to browse.
When the shop first opened in Abing-don Road, Kensington, I was terribly lucky with publicity. There was an article in The Times and a feature on the radio. I'm not saying it was the first bookshop of its kind worldwide, but it was still quite unusual to find a specialist travel bookshop, stocked with old and new material.

Of course there's always been Stanfords, though they tended to concentrate on maps at that time. And in Paris, there's the Librairie Ulysse which is probably the oldest bookshop in this line. More recently The Travellers' Bookshop opened in Cecil Court. Actually, I was furious at the time about the choice of name - it's too similar and leads to a lot of confusion. At least my shop's above it in the telephone book!

Anyway, things got off to a very good start, and I stayed in Abingdon Road for two years before moving to Blenheim Crescent in 1982, where I've been ever since. In those days everyone thought I was crazy to move 'out into the sticks'. But I've learnt to trust my instincts and I just had a good feeling about the area.

For the first eight years I ran the shop on my own. When I first started, people said, 'What a crazy job to tackle with one arm - how are you going to carry all those boxes of books?' I lost an arm when I was ten, but I'm a firm believer that anything's possible if you really want it.

About four years ago, I had a very good Australian woman running the shop. It seemed a good moment to take a holiday, and I decided to go off to Australia for three months. It was somewhere I'd always wanted to visit, and my first real break since starting the business. While I was away, I began to ask myself if I really wanted to spend the rest of my life behind a counter in London W11.
Shortly after I got back, Simon Gaul wrote to me asking if he could buy the business. Apparently, he'd visited the shop five years earlier and liked it. His letter came out of the blue and the timing was perfect. So, in 1990, I sold most of the shop and we're basically partners now. I still live upstairs and do all the buying of secondhand books, and gen-erally keep an eye on things.
After all those years of working alone, it's wonderful to be able to exchange ideas and to spar with each other in a very creative way. At the moment we're working on a travel desk diary for 1995. This was one of our joint ideas, and we were amazed to discover, that it hadn't been done before — you can buy diaries on a cat theme, a dog theme, and almost any other theme, but there isn't a diary on the market specifically related to travel.

When Simon first came, the shop was completely renovated and perhaps the character changed a bit — it now looks 'spunkier' — do I mean that? Anyway it's definitely sharper, more businesslike - Simon's a businessman. A few months ago, we expanded into the premises next door, which is now full of books relating to travel pursuits - walking, climbing, skiing and so on. More and more people want to do something, rather than just be some-where.

All the books are on computer and we can tell you every conceivable fact or figure about any one of the 10,000 titles in stock at the moment. Take, for example, the India Travel Survival Kit, published by Lonely Planet — this is our bestseller and we sold over 50 copies in January alone. The computer uses an American program called Wordstock, designed specially for bookshops. Unfor-tunately, if things go wrong, you have to call Boston - and if there's a problem first thing in the morning, you're on your own till lunchtime!

Secondhand books account for 10% of our turnover. I do most of my buying in the trade, but I've given up going to sales - the prices have become quite out-rageous. Several people have told me that dealers pay more for books at sales than they eventually sell them for. Presumably they just like having them in their catalogues.

We send out catalogues about twice a year, but we also have many customers who live locally or come specially to see us when they're in London. At this time of year, people tend to ask for books on hot countries. In the summer, anything on France, Italy and Greece sells well. This seasonal aspect doesn't apply to the older books, although they're affected by changes in fashion. Africa is the one continent which always seems to be in demand. Perhaps it's something to do with the aspect of genuine exploration.
There's an important distinction be-tween travel and exploration. All the 19th century so-called 'travel books' are essentially accounts of exploration and discovery. In many cases, you would hardly choose to read them for the beauty of the language. It's really only in this century that you begin to find real travel literature.

For many years I was a judge for the annual Thomas Cook Travel Book Awards. When travel suddenly became a terribly fashionable subject -particu-larly during the early 'eighties - everyone started writing travel books. Actually, good travel writing is probably one of the hardest things to do - and not one of the easiest, as many people thought. So the subject went through a bad patch, a lot of mediocre books were written, but publishers have now begun to be more discriminating again.

People sometimes ask my advice about writing a travel book - usually they're just back from a trip with lots of notes or a diary. The main point is that you have to be a good writer in the first place — a bad writer can make the most fascinating place sound boring. It's also terrifically important to be a good observer. A lot of successful travel writers always travel alone. If you travel with a fellow countryman or woman, it's all too easy to become enclosed in your own familiar world.

There's something rather interesting about the usual list of big names in travel literature — Bruce Chatwin, Colin Thubron, Jonathan Raban, Geoffrey Moorhouse, Paul Theroux - it hasn't changed in ten years and they're all men. Actually the book I'm always recommending at the moment is by James Hamilton Patterson, Playing with Water. It's about living on an island in the Philippines and I enjoyed it enormously. There's much more to it than just description - after all, how many shades of blue can the sea be?

People are constantly asking advice in the shop - not only on what they should read, but where they should go, where their grannies should go and at what time of year. Sometimes it's rather like being a travel agent! Asia is probably the continent I know best. I've been to India several times, but I did my first real travelling in America in a Grey-hound bus — $99 for 99 days, ending up in New York where I stayed till my visa ran out. I didn't want to come back to England at that point, so I set off round the world with a friend. The more you travel, the more you realise how much you haven't seen. Indonesia is high on my list of places to visit, but I also want to see more of Europe. I went to Bruges for the weekend recently - it was absolutely wonderful and so easy to do
I'm promising myself another trip later this year, when I finish my book Since the partnership with Simon, I'm now on the other side of the counter - writing my own books. At the moment I'm half way through an enormous reference work for the Scolar Press —it's due this summer so I've literally got to get my head down. The idea's very simple - it's really my shop in book form: a bibliography of travel books in every category on every country. But it's much more than a list and I hope it will be fun to read, and useful for a wide range of people.

I'm deliberately including out-of-print as well as new books. This has always been my formula in the shop and I think it makes good sense to have a mixture. Customers are pleasantly surprised to find old and new books together - presumably they tend to think of them as two separate categories. As far as I'm concerned, books are books — they're good or they're bad and that's all that matters.

Interviewed for The Bookdealer in February 1994.
Anderson's Travel Companion was published in 1995.