Jeff Towns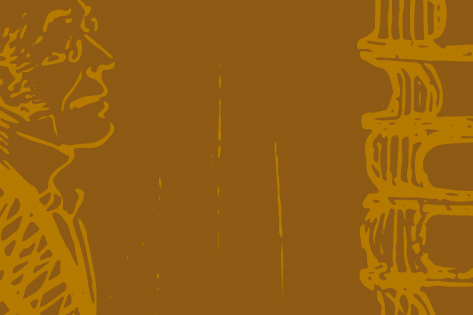 When I was at school I read that Bob Dylan had been born Zimmerman, and changed his name - not particularly out of homage to the Welsh poet - but because he liked the sound of it. I asked my mother who Dylan Thomas was, and she told me to read Constantine Fitzgibbon's biography. I got hold of a copy, and was completely smitten by Dylan's life, before I had read any of his work. The notion of living fast and dying young ticked a lot of boxes for me at that age. I started to read his work, and now I would say that Dylan's poetry is part of my DNA.
Although I grew up in West Ham, my mother was Welsh. Her family were coal miners in Ynysddu, a village in Monmouthshire. She had a Welsh respect for books and education, and a love of poetry and the Welsh language. The idea of literature and poetry belonging to ordinary people is something very Welsh, in a land where your postman or butcher could win a bardic chair at the Eisteddfod. In 1967, I went to Cardiff to study English and Physical Education. I was a bit of a jock, and was destined to be a PE teacher. When you study English in Wales, the syllabus tends to be dominated by authors with the surname Thomas. The lecturers, who were also called Thomas, were particularly keen on Edward Thomas, R.S.Thomas and Gwyn Thomas. At that time Dylan didn't feature very highly on their list.
After I graduated I couldn't find a teaching job. There was a lot of nepotism in Wales and, although I was well qualified, I didn't know the right people.  Meanwhile I had got married and my wife's father, John James, had a successful antique shop in Swansea. He was keen for me to be in business, and I started to go out with him when he was buying antiques.  Eventually he opened a sale room in Swansea, and I acted as porter for him.  One day my father-in-law bought the remains of a country house library, which gave us the notion that we should open a bookshop in Swansea, the city that had produced Dylan Thomas, who was barely celebrated there in the early 1970s. And so we called it Dylans Bookstore – it never had an apostrophe. The first shop was at 75 High Street in a Georgian building which has since been pulled down.  Swansea had been blitzed for three nights in the war, and the High Street got hit very badly. The area north of the station was still very run down when I opened the shop there in 1970. The rent was ten shillings a week, and I could just about make a living.
I decided to stock all Dylan's books new, and opened an account with J.M.Dent, his publisher. I put up a Welsh Arts Council poster of Dylan on the wall, and surrounded it with his books. I was proud of the display, but the typical customer would come in and say, 'what are you bothering with him for?' And then they would say, 'he's a drunk', or 'he owes me money', or 'he ran off with my wife'. It was an endless tirade of disparagement. When I asked if they had ever read any of his work, of course they hadn't. I would suggest that they start with one of his poems about Swansea, for example The Hunchback in the Park, set in Cwmdonkin Park which would be familiar to them.
I've come to the conclusion that there are two Dylans. One is the cultural icon, and the other is the wonderful poet and writer. Although they are closely entwined, I've sold books to people who only bought biographical material, and never read his work.  They might read one or two of his early poems and think 'what the dickens is that all about?' And then I would suggest that they listen to recordings of Dylan, and the power of his extraordinary voice would do the trick.
When the shop moved to Albion Chambers in Cambrian Place, Professor Naomi Matsuura, who was on a sabbatical from Kyoto Women's University, came to visit me every Friday afternoon. We would go over to the Queens Hotel, one of Dylan's favourite pubs, which was just opposite the shop, and he would climb up on to a bar stool and sit there with a pint of beer and enjoy the ambience. When I asked him how one could possibly translate 'The force that through the green fuse drives the flower' into Japanese, he thought for a bit and then said, 'In Japan, we go for the spirit'.  He didn't aim to produce a literal translation, but would read a poem endlessly, and then try to capture its essence. We became good friends, and the book that he published in Japan about his year in Wales pursuing Dylan Thomas contains a photograph of my shop.
Another regular customer was the Welsh poet and writer, Malcolm Parr. Malcolm told me about a book fair in Bath, and suggested that we went, to which I replied, 'what's a book fair?' It was one of the earliest PBFA fairs and was held in The Octagon, a wonderful building ideally suited for a book fair. The experience was an epiphany for me. Bob Vaughan, a Welshman with a bookshop in Stratford-upon-Avon, was there with some Dylan Thomas first editions. I talked to him, and I met Gerry Mosdell, who had organised the fair, and I returned to Swansea determined to join them. I did my first book fair in the Victoria Rooms in Bristol, with shelves that I had built myself, and transported on the roof of the car, where they were fouled by birds on the journey.  My assistant had a ginger beard virtually down to his waist. I didn't realise it at the time, but we were looked on as the wild men from Wales. Once I started doing the PBFA fair in London every month, I quickly realised that one book fair was the equivalent of a year in a provincial bookshop in terms of what you could learn and the books you could handle.
In those days the PBFA was a real workers' cooperative, and I made good friends with many of the dealers. We would go out for supper and get back to the hotel at about 10pm. To save the expense of a room, we went back into the fair after it had closed, and got into our sleeping bags. At night it looked like a refugee camp.  I didn't sleep but used the time to walk the entire floor, and to look at all the stands. The books that you could see in those days were phenomenal. Later the next day I would have another look at the books that had interested me to see what had sold and what hadn't. Basically I learnt the business by watching my colleagues at work.
When the PBFA fair in London moved to the Imperial Hotel, I had a stand next to L.V. Kelly of Bampton Books, who had recently returned from Toronto where he had set up a successful book business. Opposite my stand was Colin Frost, who was a remarkable man and a great influence on my bookselling, and next to him was Doritt Dekk who, with Camille Wolff of Grey House Books, were such a colourful and eccentric pair.   It was at one of those fairs that I first encountered Eric Korn, who became my mentor. Eric was like a huge brain with small arms and legs attached. Everything about him - the books he had, the way he spoke - was so different from anyone I had ever engaged with before. When Len Kelly told us about a book fair in Toronto, a few of us joined forces, and I found myself sharing a booth with Eric. At the end of the fair, Eric asked if I would like to go with him to Mexico. It was the most remarkable journey I had ever been on, and the beginning of a beautiful friendship. We visited the Mayan ruins, where Eric found a guide telling tourists von Däniken's theories about the sites being airfields for ancient astronauts. Eric proceeded to give his own lecture on Mayan civilisation.
It was the start of our travelling and doing book fairs together, which lasted for over thirty years. We would share a booth, and one half would have Eric's often spectacular Darwin items, and on the other half I would try to compete with my best Dylan Thomas material. After a while we mixed the stock together as we became almost symbiotic in our dealing and could look after each other's books. Although natural history was Eric's subject, he was also very knowledgeable about modern literature. Many of his 'Remainders' columns in the TLS were written when we were on the road.  They were published in book-form in 1989, and Eric inscribed my copy 'To Jeff who enjoyed the best and endured the worst'.
After doing a few fairs in the States with Eric, I joined the ABA, of which he was already a member. We began to trade as Korn and Towns of London and Swansea, although it was never a formal partnership. As I was so in awe of Eric, it took me a long time to realise that his visual taste was somewhat lacking. He would pick up a Victorian heart-shaped, fur-bound photograph album, and take some persuading that there was a fine line between kitsch and hideous. Meanwhile I would go into a shop and find a book in a language that I didn't understand, and Eric would tell me everything about it, and often it would be something good. I collect Bruce Chatwin, and people often talk about his 'eye', by which they mean his ability to go into a room of Egyptian antiquities and pick out the only genuine piece.  On certain occasions I have almost felt that there was something guiding my hand to a book on the shelf.
I used to do a tremendous amount of business with Peter Howard of Serendipity Books, who was a great friend of Eric's. We went to San Francisco every year and stayed with Peter who was, in my opinion, the best bookseller after Eric. Peter could be irascible, but if he took a liking to you, anything could happen. He was one of a handful of  booksellers who bought Sir Joseph Gold's extraordinary collection of  modern first editions of British and American writers and poets when it came on to the market after the collector's death in 2000. Peter sold me fifty boxes of Dylan material from this collection. Sir Joseph Gold was the Director of the Legal Department of the IMF. His work involved a lot of travel, and wherever he went he trawled the bookshops for translations of Dylan Thomas, and programmes for performances of Under Milk Wood anywhere in the world.
Although my bookselling was dominated by fairs, I always kept a shop in Swansea. In the late 1970s I moved to rather quaint premises in Salubrious Passage, which features in The Followers, the only ghost story that Dylan Thomas wrote. The shop backs on to the No Sign Bar, an eighteenth-century establishment for which a name was never registered. In Dylan's story, the names are changed to Paradise Alley and The Vaults. I think he felt that the real names were too Dylanesque already. It was a great place to have as a base, and my wife kept it open when I was away. I'm not a particularly good shopkeeper. I liked it when interesting customers came in, but for many people a bookshop seems to be the last refuge before social services. It was still some time before the internet, but I already had the feeling that the shop was a bit of an anachronism. People would stop outside and drop their voices as if they were in a cathedral, and say to their children, 'this is an old bookshop, we must come back and browse', and then scurry off because the pace of everyone's life had become faster.
In 1995 Swansea was chosen to host the UK Year of Literature and Writing. The Tŷ Llên ('house of literature') or Dylan Thomas Centre, as it is also called, was opened in the newly-restored Guild Hall.  I was approached by the organisers to put on an exhibition, which was eventually bought by Swansea City Council, and is now on permanent display. For over fifteen years, I ran a secondhand bookshop in the Centre, with its own café, which became one of the first bookshop cafés in the UK. After a reorganisation about ten years ago, the bookshop closed down, but I'm proud to have been associated with the Centre and its development.
As part of the celebrations for the centenary of Dylan's birth last year, a play was put on at the Soho Theatre, entitled I Kiss Your Heart. It was based on an unpublished collection of Dylan's love letters to Pearl Kazin, which I had bought in the trade ten years ago. Pearl Kazin was a New York journalist and fiction editor at Harper's Bazaar, whom Dylan met in 1950 when he sold the magazine A Child's Christmas in Wales. Much as I decry the effect of the internet on my bookselling business, Google helped me to track down Kazin's son, David Bell, a historian at Princeton. David knew that his mother had had an affair with Dylan, but had never come across any letters. Last year I published an edition of the letters, A Pearl of Great Price, for which David wrote a wonderful life of his mother. As Dylan was writing to impress a lady friend, he really pulls out all the stops in these wonderfully rich letters. The stage version is called I Kiss Your Heart, a quotation from the letters.
I began to withdraw from bookselling when the internet came along. The only thing you learn about a customer online is their credit card number which, although useful, is the least interesting thing about them.  I prefer to sell a book face-to-face. When I closed my shop in Salubrious Passage, my son came up with the idea of a mobile bookstore, which has given me a way to sell off a few books, and to do it in an interesting way. After much searching, we bought an old mobile library in Harrogate that had belonged to Wakefield Council, fully fitted with beautiful cantilevered shelving. The drive back to Swansea took almost ten hours, as the bus only goes fifty miles an hour with a following wind. We lettered it up as Dylans Mobile Bookstore, filled the shelves with books in Welsh, and had our first outing at the Eisteddfod.
Having grown up in the East End of London with its wonderful public libraries, I was aware of the existence of mobile libraries but had never seen one. At the Eisteddfod, people told me fond childhood memories of the mobile library visiting their village. It was a madeleine for them, and I think the nostalgia factor has been good for business.  We now take the bus to a number of festivals and are often double-booked at weekends. Last year we went to the Laugharne Weekend, the Welsh Literature Festival at Dinefwr Castle, the National Eisteddfod in Llanelli, and the Latitude and Green Man festivals. I have a really good team of lads who love to come on the bus, but it's still a lot of work as I have to change the stock to suit where we're going.
As I've  never been able to throw away a piece of printed paper, I've accumulated lots of boxes of ephemera, including old steel-engravings which I price very cheaply. Young kids find the boxes fascinating, and you can see them begin to engage with old printing probably for the first time. My son understands the marketing side and knows what's current. You almost have to re-brand secondhand books as 'retro', and suddenly you're trending. There are also serious collectors, who come on my bus and are happy to browse just as they would in a shop. It's not a licence to print money, but there is something a bit magical about the bus. I suppose I've been an itinerant bookseller all my life.
 Interviewed for The Book Collector Spring 2015
Photograph by Noel Chanan
Afterword
I continue to sell books from my bus at art fairs, music festivals and Eisteddfodau, but it's a gentle race now as to what conks out first - the book bus or me!  I still pursue serious Dylan Thomas materials, and act for a few major institutions in developing their collections. I have a few loy l customers for rare Welsh books and manuscripts, but I still don't engage with online bookselling; it just doesn't suit my somewhat eccentric business model. 
After writing, editing, compiling and contributing to half a dozen books about Dylan Thomas, I've recently changed tack and published a book on Edward Thomas. In 2017 Swansea University honoured me with a DLitt for Services to Literature. 
These days I regularly find myself saddened and grieving for friends who pass on - Ian Jackson and Ricky Jay of late.  
Afterword added in December 2018
Photograph by Noel Chanan